Which BBC Cupcake Are You?
8 Questions
| Attempts: 120
---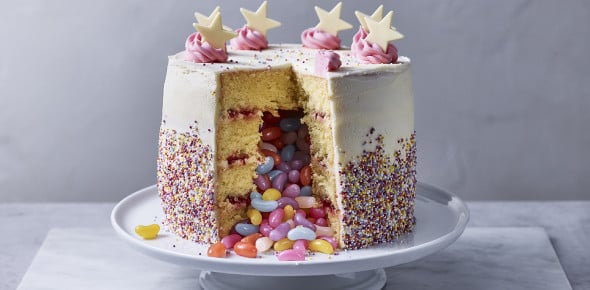 Find out which Becca Bakes Cake cupcake flavor you are!
---
You May Get
Life By Chocolate
You are adventureous and like to be a rebel at times. You are smart and want things your way. It is your way or the highway in your mind and you will not take "no" for an answer. You love your chocolate and you will do anything to protect it.
Lemon Blueberry
You are just the right amount of sweetness and add that magic touch when you enter the room. You seem to always be positive and look on the bright side of things.
& many more results.
Start this quiz
to find your result.
1.

Which colors do you prefer?

A.&nbsp

B.&nbsp

C.&nbsp

D.&nbsp

2.

How would you like to spend your weekend?

A.&nbsp

B.&nbsp

C.&nbsp

D.&nbsp

3.

If you could choose one super power, what would you choose?

A.&nbsp

B.&nbsp

C.&nbsp

D.&nbsp

4.

Is the glass half empty or half full?

A.&nbsp

B.&nbsp

C.&nbsp

5.

Which food would you grab first?

A.&nbsp

B.&nbsp

C.&nbsp

D.&nbsp

6.

What word best describes you?

A.&nbsp

B.&nbsp

C.&nbsp

D.&nbsp

7.

What is your favorite movie genre?

A.&nbsp

B.&nbsp

C.&nbsp

D.&nbsp

8.

What is your dream pet?

A.&nbsp

B.&nbsp

C.&nbsp

D.&nbsp