Neural Tube Defects (Part 1) - For Ob/GYN Test On 4/29/11
15 Questions
| Attempts: 881
---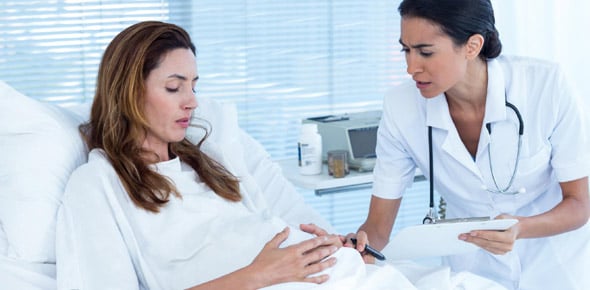 ---
1.

The process of the neural plate folding into the neural tube is called ______________.

2.

A NTD (neural tube defect) is any congenital defect of the _________ and ________ _________ as a result of abnormal development of the neural tube.

3.

The is no cure for neural tube defects (NTD's), but taking ________ ________ supplements before and during early pregnancy may help reduce occurrence.

4.

Some of the risk factors associated with neural tube defects include which of the following? **Multiple answers

A.&nbsp

B.&nbsp

C.&nbsp

D.&nbsp

E.&nbsp

Rh incompatibility between mother and fetus

5.

NTD's can be either ________ or ________. (Areas of body involved)

6.

Name the four "cranial" neural tube defects. **In alphabetical order

7.

A type of "spinal" neural tube defect where the spine fails to close properly is called ________ ________.

8.

There are three different degrees of spina bifida. Name them from least severe to the most severe.

9.

The hollow center of the neural tube is called the neural ________. The cranial end becomes the ________ and the caudal end becomes the ________ ________.

10.

The most severe form of "cranial" NTD characterized by: 1) major portions of the cranium and intracranial structures being absent 2) orbits and face are present (bulging eyes) 3) polyhydramnios 4) macroglossia 5) very short neck

A.&nbsp

B.&nbsp

C.&nbsp

D.&nbsp

11.

A "cranial" NTD that is characterized by abnormal openings in the skull through which the brain tissue protrudes. It is associated with hydrocephalus, spina bifida, and polyhydramnios.

A.&nbsp

B.&nbsp

C.&nbsp

D.&nbsp

12.

The most common location in the skull for an encephalocele to occur is:

A.&nbsp

B.&nbsp

C.&nbsp

13.

Encephalocele can resemble a cystic hygroma.

A.&nbsp

B.&nbsp

14.

_____________ is a cranial NTD characterized by partial or complete absence of the calvarium (skull cap) with complete but abnormal development of the brain. Sonographic findings would include: brain tissue with no evidence of calvarium, unable to obtain BPD, and floating brain. **Fully formed brain but it's abnormal.

15.

____________ is a neural tube defect characterized by exaggerated spinal lordosis, extreme retroflexion of the head, and cervical rachischisis (spina bifida).