Do You Really Know About The Mummification Process?
10 Questions
| Total Attempts: 573
---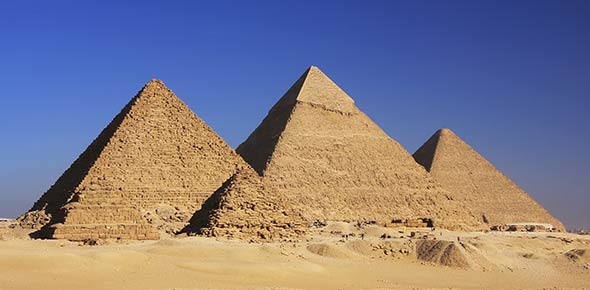 Mummification is the process of preserving or embalming the dead body which was a common practice in Ancient Egypt. Egyptians used to remove all the moisture from the body and leave it in dried form to prevent decay. This quiz has been made to test your knowledge about the Mummification process. It's a True and False question type. Read the questions carefully and answer. So, let's try out the quiz. All the best!
---
1.

The Egyptians thought the brain was the most important organ in a person's body and it was the source of intelligence and emotion in a person.

A.&nbsp

B.&nbsp

2.

Of the four canopic jars their was one god who looked like a baboon.

A.&nbsp

B.&nbsp

3.

This falcon symbol was the symbol of the god Horus.

A.&nbsp

B.&nbsp

4.

The process of mummification only took a few weeks to do and didn't cost that much either.

A.&nbsp

B.&nbsp

5.

Egyptians believed that at the time of death, the feather was weighed against the heart of the deceased. If the heart was heavier than the feather they would be devoured.

A.&nbsp

B.&nbsp

6.

The image inbetween the two animals in the symbol for the body raising from the dead.

A.&nbsp

B.&nbsp

7.

During this time of wrapping the body, voodoo is being performed to ward of the evil spirits and help the person safely through the afterlife.

A.&nbsp

B.&nbsp

8.

Amulets are you used as a means of protection and is placed on the body to protect it in its journey to the afterlife.

A.&nbsp

B.&nbsp

9.

Canopic Jars protected the organs and were protectors of the four cardinal points (north, south, east and west).

A.&nbsp

B.&nbsp

10.

Did every corpse get mummified?