Particle Theory Of Matter Test
---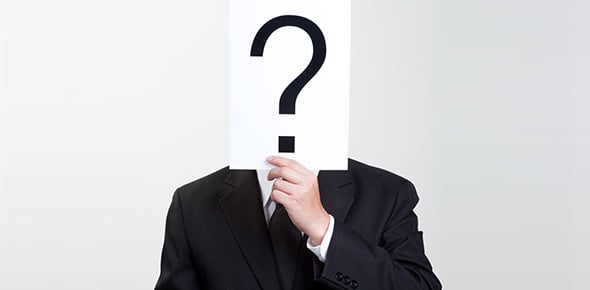 This test is about the particle theory of matter :)
---
1.

This is a diagram of a of a ...

A.

B.

C.

Explanation

The given diagram represents a solid. This can be inferred based on the options provided (gas, solid, liquid) and the fact that the diagram does not show any movement or flow, indicating a lack of fluidity.

2.

In which state can the particles only vibrate ?

A.

B.

C.

Explanation

In a solid state, the particles are closely packed together and have a fixed position. They can only vibrate around their equilibrium positions, but they cannot move freely like in a liquid or gas. This is due to the strong intermolecular forces present in solids that hold the particles in a fixed arrangement. Therefore, the correct answer is solid.

3.

In which two states are the particles randomly arranged ?

A.

B.

C.

Correct Answer

C. Liquid and gas

Explanation

In the liquid and gas states, the particles are randomly arranged. In a liquid, the particles are close together but still able to move around and flow past each other, resulting in a random arrangement. In a gas, the particles are far apart and move freely in all directions, also leading to a random arrangement.

4.

Which two states don't have a fixed shape ?

A.

B.

C.

Correct Answer

A. Gas and liquid

Explanation

Gas and liquid are the two states of matter that do not have a fixed shape. In the gas state, particles are spread out and move freely, taking the shape of their container. In the liquid state, particles are close together but still able to move past one another, allowing liquids to take the shape of their container as well. Solid, on the other hand, has a fixed shape because its particles are tightly packed and locked into a specific arrangement.

5.

All matter is made up of .....

A.

B.

C.

D.

Correct Answer

C. Particles

Explanation

Matter is composed of tiny particles called atoms and molecules. These particles are too small to be seen with the naked eye. They are the building blocks of all matter, whether it is a solid, liquid, or gas. Therefore, the correct answer is particles.

6.

The brownian motion was invented by Robert Brown

Explanation

The statement is true because Robert Brown, a Scottish botanist, discovered and described the phenomenon of Brownian motion in 1827. Brown observed the erratic movement of pollen particles suspended in water under a microscope, which was later named after him. This discovery contributed significantly to the understanding of particle movement and the kinetic theory of matter.

7.

Robert Brown invented Brownian Motion in ________

Explanation

The correct answer is 1827. Robert Brown discovered Brownian Motion in 1827. Brownian Motion refers to the random movement of microscopic particles suspended in a fluid due to the collision with the fluid molecules. Brown's observation of the erratic motion of pollen grains in water led to the discovery of this phenomenon, which later became an important concept in physics and chemistry.

8.

The 3 states are......

A.

B.

C.

D.

E.

F.

Correct Answer(s)

A. Solid

B. Liquid

D. Gas

Explanation

The given question lists various states of matter and asks for the correct answer. The correct answer is "Solid, Liquid, Gas." This answer is correct because it accurately identifies the three primary states of matter. Solids have a fixed shape and volume, liquids have a definite volume but no fixed shape, and gases have neither a fixed shape nor volume. Wood, space, and water are not states of matter but rather specific examples or substances within those states.

9.

Which state can be compressed ?

A.

B.

C.

D.

Explanation

Gas can be compressed because its particles are far apart and have a lot of empty space between them. When pressure is applied, the particles can be forced closer together, reducing the volume occupied by the gas. This is why gases are highly compressible compared to solids and liquids, where the particles are already tightly packed and have less empty space between them.