Louisa , Please Come Home
---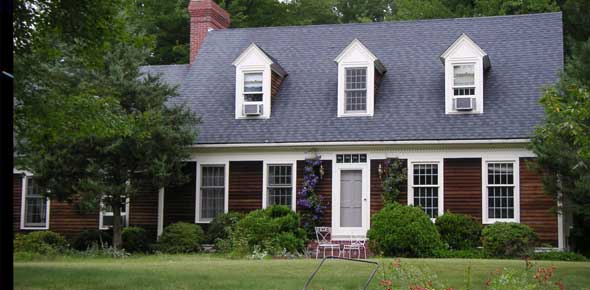 ---
1.

What Form Of Transportation Did Louisa Use To Get To The Train ?

A.

B.

C.

D.

Explanation

Louisa used the bus to get to the train.

2.

Lousia Always Thought About Returning To Her Family ?

Explanation

The given statement suggests that Lousia always thought about returning to her family. Since there is no evidence or context provided to contradict this statement, it can be assumed that the statement is true.

3.

Louisa Tether Was Disguised As A Young Woman named _______ ________

Correct Answer

Louisa Taylor

Explanation

The given correct answer is "Louisa Taylor." The sentence implies that Louisa Tether was disguised as a young woman with the name Louisa Taylor. This suggests that Louisa Tether adopted the identity of Louisa Taylor, possibly for a specific purpose or to hide her true identity.

4.

Who Was Paul ?

A.

A Neighbor Of The Tether's

B.

C.

D.

Correct Answer

A. A Neighbor Of The Tether's

Explanation

Paul was a neighbor of the Tether's. This means that he lived near the Tether family. The question is asking for Paul's identity, and out of the given options, being a neighbor of the Tether's is the correct answer.

5.

Louisa's Lucky Charm Was A _______ ______ ______

Correct Answer

Return Trip Ticket

Explanation

Louisa's lucky charm was a return trip ticket. This implies that the return trip ticket holds some significance or brings her good luck. It could mean that having a return trip ticket allows her to travel freely or that it symbolizes her ability to always come back home safely. The return trip ticket may also represent new opportunities or adventures that await her when she returns from her current journey. Overall, the return trip ticket serves as a positive and fortunate object for Louisa.

6.

What Was The Name Of The City Louisa Was Traveling To ?

A.

B.

C.

D.

Correct Answer

B. Chandler

Explanation

The correct answer is Chandler. The question asks for the name of the city Louisa was traveling to, and out of the given options, Chandler is the only city mentioned.

7.

Louisa Saved News Articles Of Her Disappearance ?

Explanation

Louisa saved news articles of her disappearance because she wanted to keep a record of the events surrounding her own disappearance. Saving these articles would allow her to revisit and analyze the information later, possibly helping her to understand what happened and why. It could also serve as evidence if she needed to provide proof of her disappearance in the future.

8.

How Long Was Louisa Tether missing for ?

A.

B.

C.

D.

Explanation

Louisa Tether was missing for a duration of 3 years.

9.

Louisa Had A Sister Named _______ Who Was Getting Married The Day Louisa Ran Away

Explanation

Louisa had a sister named Carol who was getting married on the day Louisa ran away.

10.

Louisa Never Returned Back To Her Family ?

Explanation

The statement implies that Louisa never returned back to her family. The answer "False" indicates that the statement is not true, meaning that Louisa did return back to her family.