It135: E-commerce Quiz #4
10 Questions
| Total Attempts: 129
---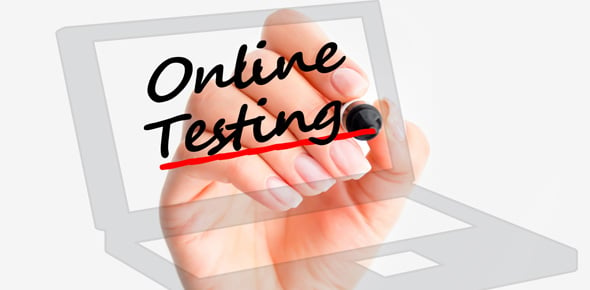 Hello! You are about to take the last quiz in IT135. Make sure that you have carefully read the email. Format:Please enter your complete details upon taking the quiz in this format: SECTION-LASTNAME, INITIALS. (no spaces)Example: AT1-ROTOR, ACRFailure to comply will automatically get zero. The password is indicated in my email sent to the whole group. Deadline:The quiz is open from 9:30 and 10:15 pm only. Only quizzes taken and submitted on time will be accepted, otherwise, you get ZERO. The quiz is good for 20 minutes. Save the certificate!At the end of your quiz attempt, a certificate will be issued to you. Kindly save this certificate as a proof that you have taken the exam. Warning:You are allowed to take
---
1.

These are key words that prompt a potential customer to stay and investigate the products or services.

2.

The highest level of customer loyalty is achieved in the __________ stage of the customer relationship intensity and life cycle.

3.

In __________ relationship management, market share is the measure used to manage the customers

4.

Bugsy's Diner offers food and dining to customers. Customers have the choice whether to dine in, take out, delivery or drive-thru. Having these different food services helps the diner cater to different target markets that are based on ____________ segmentation.

5.

E-skin is a company that offers skin care products for young professionals. They have two different product lines, namely: "Pink" for women and "Blue" for men. Formulating the ideal marketing strategy for these two product lines will involve what kind of market segmentation?

6.

The term "shopper" and "buyer" are synonymous according to the categories of website visitors' behavior.

A.&nbsp

B.&nbsp

7.

The __________ stage of the customer relationship life cycle involves a customer who has experienced at least one transaction with the website.

8.

The Interactive Advertising Bureau (IAB) is the organization that sets the standard for Web banner ads. Their main headquarters is based in __________.

A.&nbsp

B.&nbsp

C.&nbsp

D.&nbsp

E.&nbsp

9.

For a customer relationship management to be effective, a website can gather information about its visitors and use these to formulate their customer relationship techniques and styles. This information is commonly known as ____________.

10.

According to a model that classifies Web users based on their behavior, these people love to chat, send emails, post messages, and keep constant communication with other people.