How Much Do You Actually Know About HPV Infection?
---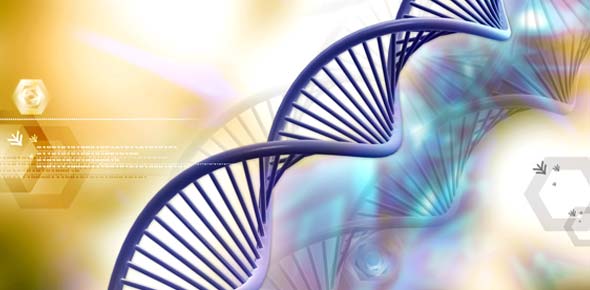 Human Papillomavirus infection(HPV) causes skin or mucous membrane growths (warts). This quiz has been created to test your knowledge related to Infection and how to prevent it. So, let's try out the quiz. All the best!
---
1.

True or False: The cause of cervical cancer is unknown.

Explanation

Unlike most types of cancer, the cause of cervical cancer is known. Almost all cases of cervical cancer are caused by high-risk types of the human papillomavirus (HPV).

2.

True or False: Cervical cancer can be prevented.

Explanation

Cervical cancer can almost always be prevented. The key is early detection. If abnormal cells caused by HPV are found while they are still pre-cancerous, they can be treated before they progress into cancer.

3.

True or False: A regular Pap test is enough to protect women against cervical cancer.

Explanation

While the Pap test has helped significantly decrease the number of cervical cancer cases in the U.S., it is not perfect. Some women with pre-cancerous cells are missed. Having the HPV test along with their Pap can increase the ability to identify women at risk to near per cent.

4.

True or False: Women under 30 years of age do not usually need to have the HPV test as part of routine screening.

Explanation

HPV is very common in women under 30 and the virus usually goes away on its own without any problems. In addition, cervical cancer is rare in this age group. Thus, women under 30 do not usually need the HPV test unless their Pap is unclear-not definitely abnormal, but not clearly normal either. In that case, an HPV test can help determine if the woman is at risk and needs to be further examined.

5.

True or False: Only women who have many sexual partners or whose partners are unfaithful need to be tested for HPV.

Explanation

Any woman who has had sex, even with just one partner, could have HPV and not even know it. HPV is a very common virus. About 8 out of 10 women will carry HPV at some point in time by the age of 50.

6.

True or False: Women with HPV will experience warning symptoms.

Explanation

Most of the time, HPV infections have no symptoms. Although low-risk types of HPV can cause genital warts, high-risk types often go completely undetected-that is, unless cancer develops. That's why routine screening is so important.

7.

True or False: Women do not need to ask for the HPV test. Doctors or other healthcare providers will offer the test if they think a woman needs it.

Explanation

Doctors may not automatically offer the HPV test as part of routine screening. If you want the HPV test, it's recommended that you ask for it.

8.

HPV is a rare, sexually transmitted disease.

Explanation

The human papillomavirus (HPV) is the most common sexually transmitted infection in the United States. About 20 million Americans are infected with HPV, and approximately 6 million become infected each year. There are more than 100 types of HPV. More than 40 of them can be passed on through sexual contact.

Some types of HPV, primarily HPV 16 and HPV 18, can cause cervical cancer, while other types can cause genital warts or warts on other parts of the body, such as the hands. HPV can also lead to cancers of the penis, rectum, and throat.

9.

How long after having sex with someone who is infected could you have HPV?

A.

B.

C.

D.

Correct Answer

D. It doesn't matter

Explanation

It doesn't matter how long it's been since you had sex with someone who has HPV. You can have HPV even if years have passed since you were the last intimate with an infected person.

At least half of all sexually active men and women have the virus at some time in their lives.

10.

You'll know you have HPV if you have:

A.

B.

C.

You might not have symptoms

D.

Correct Answer

D. All of the above

Explanation

Most people never know they have HPV. You may have one of the types that cause warts if you see small, fleshy, cauliflower-like bumps around your genitals. Rarely, women with cervical warts can have vaginal discharge.

Genital warts can be confused with other skin problems that are not sexually transmitted. Genital warts do not cause cancer. Pap tests and HPV testing can help determine whether you have HPV and are at risk for cervical cancer.

11.

You can only get HPV through vaginal sex.

Explanation

HPV is spread through any kind of genital contact. That means vaginal sex, oral sex, anal sex, or genital-on-genital touching. HPV also can be spread through opposite-sex or same-sex partners.

In rare cases, a pregnant woman with HPV can spread the virus to her newborn during delivery. It can cause warts in the newborn's throat called recurrent respiratory papillomatosis or RRP.