How Much Do You Know About Poland?
12 Questions
| Total Attempts: 1938
---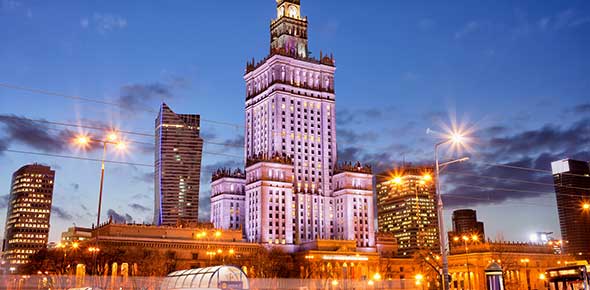 Poland is a country that is mostly known for having most fights for freedom where is fought for its independence over forty times and there was even a period where it got lost on the map. Did you know that the kerosene lamp was invented by a polish engineer called Ignacy Lukasiewicz? Test your knowledge on Poland past and present by taking this test.
---
1.

Which is the capital of Poland?

A.&nbsp

B.&nbsp

C.&nbsp

D.&nbsp

2.

The Nobel Prize Winner of Polish Literature is...

A.&nbsp

B.&nbsp

C.&nbsp

D.&nbsp

3.

Polonez is the name of Polish...

A.&nbsp

B.&nbsp

C.&nbsp

D.&nbsp

4.

Who was the producer of Oscar winner "Pianista"?

A.&nbsp

B.&nbsp

C.&nbsp

D.&nbsp

5.

The best Polish tennis player

A.&nbsp

B.&nbsp

C.&nbsp

D.&nbsp

6.

Which mountains are on the southern border of Poland?

A.&nbsp

B.&nbsp

C.&nbsp

D.&nbsp

7.

Which are the colours of Polish flag?

A.&nbsp

B.&nbsp

C.&nbsp

D.&nbsp

8.

Which of these cities is not in Poland?

A.&nbsp

B.&nbsp

C.&nbsp

D.&nbsp

9.

Who was Karol Wojtyła?

A.&nbsp

B.&nbsp

C.&nbsp

D.&nbsp

10.

How would you greet in Polish?

A.&nbsp

B.&nbsp

C.&nbsp

D.&nbsp

11.

Wolga is Polish river?

A.&nbsp

B.&nbsp

12.

Robert Kubica win two Grand Prix F1?

A.&nbsp

B.&nbsp