Do You Have Basic Idea About Gross Anatomy?
8 Questions
| Total Attempts: 421
---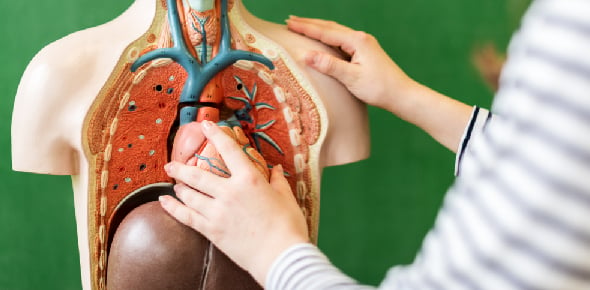 Gross anatomy refers to the scientific study of the visible or non-microscopic parts of the body that can't be viewed outside but can be seen with the help of scans, x-rays, or dissection of the body. It enables to operate things at the microscopic level. This quiz has been created to test your knowledge about the gross anatomy of the human body. So, let's try out the quiz. All the best!
---
1.

Which of the following is not a muscle identified in the rotator cuff?

A.&nbsp

B.&nbsp

C.&nbsp

D.&nbsp

2.

Which of the following is not a component of the unhappy triad?

A.&nbsp

B.&nbsp

C.&nbsp

D.&nbsp

3.

Which of the following spinal dermatome level corresponds with the landmark of the inguinal ligament?

A.&nbsp

B.&nbsp

C.&nbsp

D.&nbsp

4.

Which of the following eye muscles rotates the eye downward and away from midline?

A.&nbsp

B.&nbsp

C.&nbsp

D.&nbsp

5.

Which of the following supplies the muscles of the perineum?

A.&nbsp

B.&nbsp

C.&nbsp

D.&nbsp

6.

Which of the following nerves innervates the teres minor muscle?

A.&nbsp

B.&nbsp

C.&nbsp

D.&nbsp

7.

Which of the following is the most common site of disc herniation?

A.&nbsp

B.&nbsp

C.&nbsp

D.&nbsp

8.

Which of the following passageways contain the facial nerve and blood vessels?

A.&nbsp

B.&nbsp

C.&nbsp

D.&nbsp