First Certificate Reading Part 5
---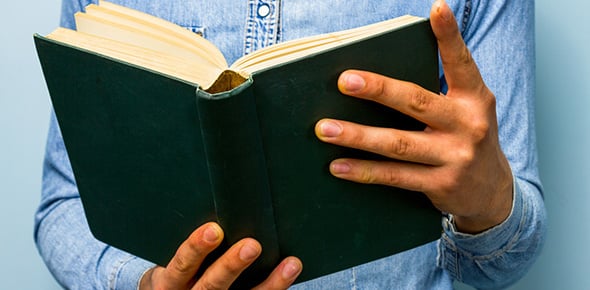 PROFESOR NATIVO GRATIS
---
1.

What is Caitlin's main point about the island?

Explanation

There is no (explicit) mention about danger, nor looking smaller from the mainland, nor being difficult to live. "Most of the time you wouldn't know we're on an island...but when there's high tide.....then you know it's an island."

2.

What does Caitlin suggest about her father?

Explanation

A is not correct because he doesn't want to stop writing.

B is not correct because his reaction is the same: 'the typical sighs and moans'

C is not correct because there is no mention that his daughter finds it difficult to discern his feelings.

D is correct because 'he was looking forward to seeing Dominic'

3.

Caitlin emphasises her feelings of discomfort because...

Explanation

The problem is NOT that she doesn't understand what her brother is saying, just that he was acting stupidly, so it's not A.

B is difficult. It does seem that she can't relate to her brother, but it does NOT say that she is confused by this. It's not B.

She feels uncomfortable, not foolish. It's her brother that is acting like a 'complete idiot'. It's not D.

'That kind of discomfort when...someone close to you suddenly starts acting like a complete idiot' is the closest to C.

4.

What is Caitlin's purpose in describing the island?

Explanation

This is best answered by what is NOT correct:

B is incorrect because there is a description of the road, but not an explanation of how it was built.

C is incorrect because it does not say that this weather is normal.

D is incorrect because there is no description of the journey itself, only the landscape.

5.

'That' refers to....

Explanation

This is quite explicit. Between the island and the next town there is nowhere to walk to.

6.

What do we learn about Caitlin's reactions to the boy?

Explanation

This is quite explicit. She thought he was younger and thinner:

'..he became clearer. He was actually a young man rather than a boy....he wasn't as slight as I'd first thought.'

Don't get confused with A. There is a sense of balance, no reference that his physique is different to his air of confidence.