Copy Of Solutions Pre-intermediate Unit Test 6 Reading
---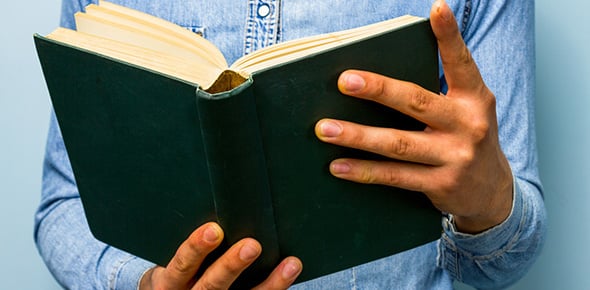 ---
1.

Read the blog posts. Match the writers (Emily, Mary, Stella and Cameron) with the sentences (1–5). One writer matches with two sentences. "Airbnb is a great idea. People rent out rooms in their homes so that travellers can stay in a real house rather than a hotel. There are places to stay all over the world and some are quite unusual. When I went to Paris, I stayed in Nathalie's spare room in her apartment. Although the room was nothing special, it was great to stay with a real French person. She helped me with my French and told me about some good places to go that weren't in my travel guide. One day, she even took me to her favourite café. So actually,instead of going to touristy places, I did what the locals do instead." Emily, Manchester "I've only been camping once, but it was such a lot of work to put the tent up that I've never done it since. That's why my son booked a weekend of glamping for us. Glamping is very popular in the UK. It's like camping, but without the hard work. When we arrived at the campsite, everything was ready for us. We stayed in a Mongolian tent called a yurt. We slept in real beds and cooked our food on a fire. We even had newspapers and fresh orange juice in the morning. I loved it, but my son didn't think that it was worth all that money. I understand why he thought that, but I'll definitely do it again." Mary, Dublin "I have the best holidays when I go to music festivals. My favourite is called WOMAD, which stands for World of Music and Dance. They happen all over the world, but the one I go to is in Wiltshire in July. I love it because you can listen to music from around the world and you can try things that you've never done before, too. There's lots of great food to eat, yoga classes, crafts and entertainment. I never get bored. Actually, I go every year, and I've already got my tickets for next year because you get a discount if you buy them early." Stella, Cardiff "One of my favourite holidays was on a canal boat on the river Thames. It was such a relaxing holiday. You're not allowed to travel very fast on the river, so it takes ages to get anywhere and you have time to watch the ducks and look at other wildlife. My life is very busy, so it was great to have some time just to look at things. You also go past some beautiful houses on the river. I would love to do it again." Cameron, Bristol This writer has already planned her next trip.

Explanation

Stella is the writer who has already planned her next trip. In her blog post, she mentions that she goes to the WOMAD music festival every year and has already bought her tickets for the next year. This shows that she is already planning and looking forward to her next trip.

2.

This writer liked the holiday, although it was expensive.

3.

This writer enjoyed going to places that other tourists didn't know about.

4.

This writer liked not being under time pressure.

5.

This writer got some additional help with learning a language.