Computer Hardware And Software For High Schoolers!
13 Questions
| Total Attempts: 57
---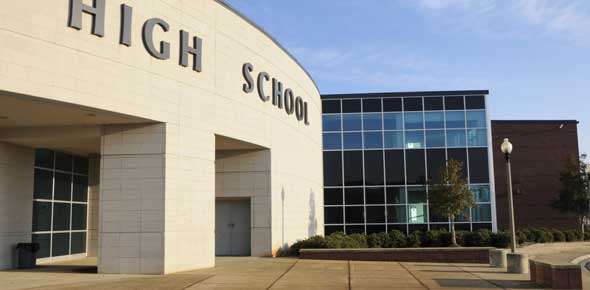 Are you really a computer geek? Do you really possess full-fledged technical knowledge when it comes to Software or Hardware? If yes, then prove yourself by attempting this quiz and assess yourself where you stand. This quiz has been developed for high school students to test their knowledge about basic hardware and software. So, let's try out this quiz. All the best!
---
1.

A computer reads and stores data in the form of _____.

A.&nbsp

B.&nbsp

C.&nbsp

D.&nbsp

2.

A personal computer's processor is usually a single chip on a _____.

A.&nbsp

B.&nbsp

C.&nbsp

D.&nbsp

3.

Memory that permanently stores instructions that the computer needs to operate is called _____ memory.

A.&nbsp

B.&nbsp

C.&nbsp

D.&nbsp

4.

When a computer uses a program, it is said to be _____ that program.

A.&nbsp

B.&nbsp

C.&nbsp

D.&nbsp

5.

A _____makes the computer system easier to use.

A.&nbsp

B.&nbsp

C.&nbsp

D.&nbsp

6.

An _____ acts as an interpreter between the software and hardware.

A.&nbsp

B.&nbsp

C.&nbsp

D.&nbsp

7.

A program that helps you manage your hard disk is called a _____.

A.&nbsp

B.&nbsp

C.&nbsp

D.&nbsp

8.

Computers that can perform more than 1 trillion calculations per second are called _____.

A.&nbsp

B.&nbsp

C.&nbsp

D.&nbsp

9.

Personal computers are sometimes referred to as _____.

A.&nbsp

B.&nbsp

C.&nbsp

D.&nbsp

10.

Computing devices small enough to fit in your hand are called _____ computers.

A.&nbsp

B.&nbsp

C.&nbsp

D.&nbsp

11.

The microprocessor is plugged into the computer's _____.

A.&nbsp

B.&nbsp

C.&nbsp

D.&nbsp

12.

Any piece of software is referred to as a _____.

A.&nbsp

B.&nbsp

C.&nbsp

D.&nbsp

13.

A file that a user can open and use often is called a _____.

A.&nbsp

B.&nbsp

C.&nbsp

D.&nbsp