How Much Do You Actually Know About The Cold War?
10 Questions
| Total Attempts: 739
---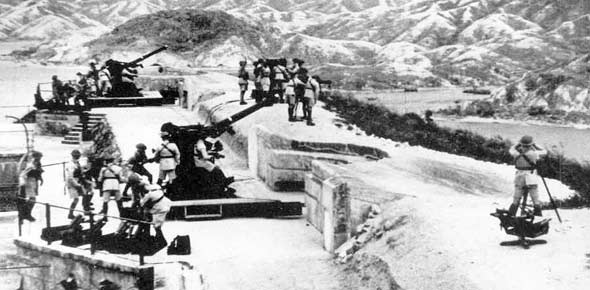 A Cold War is a state of conflict between nations that indirectly involve military action due to economic, political actions, propaganda, or proxy wars. The US and the Soviet Union fought together as allies against the Axis powers. This quiz has been created to test your knowledge about knowledge of The Cold War historical events. So, let's try out the quiz. All the best!
---
1.

A _____________________in Eastern Europe was controlled politically and economically by the Soviet Union.

A.&nbsp

B.&nbsp

C.&nbsp

2.

The ______________________ was the imaginary line that divided Europe between capitalist West and communist East.

A.&nbsp

B.&nbsp

C.&nbsp

3.

After W.W. II, American Leaders developed a policy of _________ to resist and stop the spread of communism.

A.&nbsp

B.&nbsp

C.&nbsp

4.

What pledged American finacial aid to all European nations following W.W. II?

A.&nbsp

B.&nbsp

C.&nbsp

5.

What provided vital supplies to a region blockaded by the Soviet Union?

A.&nbsp

B.&nbsp

C.&nbsp

6.

What investigated the motion picture industry for communist influences?

A.&nbsp

B.&nbsp

C.&nbsp

7.

What is the struggle between the United States and the Soviet Union to gain weapons superiority?

A.&nbsp

B.&nbsp

C.&nbsp

8.

What shows the names of people whom employers agree not to hire?

A.&nbsp

B.&nbsp

C.&nbsp

9.

As W.W. II ended, a major disagreement between the United States and the Soviet Union involved:

A.&nbsp

Soviet domination of Poland

B.&nbsp

The division of Latin America

C.&nbsp

The role of Britian in postwar Europe

10.

The Berlin Airlift began when:

A.&nbsp

West Berliners began fleeing into East Berlin

B.&nbsp

C.&nbsp

The Soviets blocked Allied access to West Berlin