Chapter 9: Central Nervous System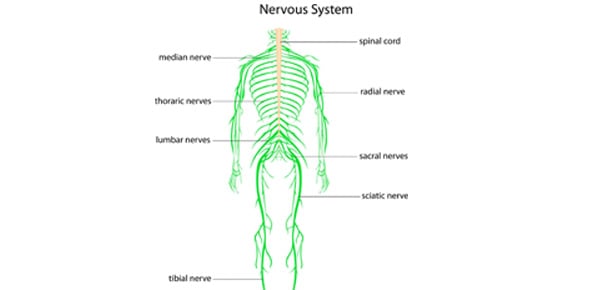 Central Nervous System
1.

Which of the following is NOT a component of the limbic system?

A.&nbsp

B.&nbsp

C.&nbsp

D.&nbsp

E.&nbsp

2.

The circadian rhythm is established by what brain area?

A.&nbsp

B.&nbsp

C.&nbsp

D.&nbsp

Occipital lobe of cerebral cortex

E.&nbsp

3.

What type of junction between the endothelial cells of brain capillaries produces the blood-brain barrier?

4.

Myelinated axons are found in the (gray/ white) matter

5.

Somatic efferents originate in the (dorsal/ ventral) horn of the spinal cord

6.

The major function of the (cerebrum/ cerebellum) is to coordinate body movements

7.

What three structures make up the brainstem?

8.

What is the major sensory relay nucleus to the cortex?

9.

The area of the brain most closely associated with fear is the _______.

10.

The __________ system is associated with emotions, learning, and memory.

11.

The ability to recall information when taking physiology exams is an example of __________ memory.