Chapter 18 Climate Change Online Study Guide
12 Questions
| Attempts: 316
---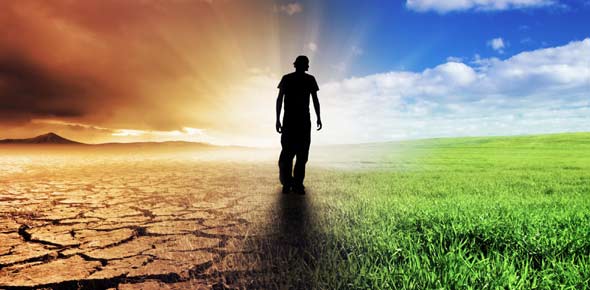 Read the Chapter and then complete the study guide! You have 45 minutes and 1 attempt. Do not give or receive answers!
---
1.

Read section 18-1. Climate change is nothing new, the world has done it and will continue to do it. About how long was each glacial periods over the last 900,000 years?

A.&nbsp

B.&nbsp

C.&nbsp

D.&nbsp

2.

Still in section 18-1. The author makes sure that you know that greenhosue effect is not entirely accurate. Tropospheric heating would be a better term. Which chemist first recognized this natural troposphereic heating effect in 1896?

A.&nbsp

B.&nbsp

C.&nbsp

D.&nbsp

3.

Still in 18-1. The two most abundant greenhouse gases are water vapor and carbon dixoide. over the past 160,000 years the CO2 levels have fluctuated between 190 and ____ parts per million.

A.&nbsp

B.&nbsp

C.&nbsp

D.&nbsp

4.

The idea of global warming is simple. Humans are putting greenhouse gases into the atmosphere which causes more troposphereic heating. CO2 concentration are higher now than they have been in th last 420,000 years. They are rising by about ____% each year.

A.&nbsp

B.&nbsp

C.&nbsp

D.&nbsp

E.&nbsp

5.

Read Section 18-2. A challenge we will always face is predicting the future, we normally use advanced mathmematical models on computers. Which of the following Acronyms represents the network of about 2,500 of the world's leading climate experts from 70 nations established by the United Nations?

A.&nbsp

B.&nbsp

C.&nbsp

D.&nbsp

6.

In section 18-2. About how many degrees farenheit is the earth's surface likely to increase in the next 85 years (until 2100)? according to the report in 2000.

A.&nbsp

B.&nbsp

C.&nbsp

D.&nbsp

7.

Read section 18-3. The albedo of different parts of earth surface is critically important. The most significance comes when you look at the change of albedo as the glaciers and ice caps melt. Albedo is a meaure of

A.&nbsp

B.&nbsp

C.&nbsp

D.&nbsp

8.

Read Section 18-4. Who cares if the world warms? We should. Weather extremes have already reared their ugly heads. Where are the largest temperature increases expected to take place?

A.&nbsp

B.&nbsp

C.&nbsp

D.&nbsp

9.

Read section 18-5. What can we do about climate change? Research is may be the most important. During _______, some of the major oil and automobile companies dropped out of the Glabl cllime Coalition that opposed reducing CO2 and other climate changing gases.

A.&nbsp

B.&nbsp

C.&nbsp

D.&nbsp

10.

Read 18-6. The loss of ozone is another important topic in APES. You are likely to see a free response question on the AP exam. Which of the following is NOT an ozone depleting compound?

A.&nbsp

B.&nbsp

C.&nbsp

D.&nbsp

11.

Briefly explain how CFC's destroy ozone (use figure 18-16 for help).

12.

Read section 18-7. We need to protect the ozone layer. It obviously saves us from UV radiation. That is why Australia has such a high incidence of skin cancer - the hole is in the southern hemisphere. What is the name of the treaty signed in 1987 to cut emissions of CFCs?