Can You Pass This C Language Coding Test?
10 Questions
| Total Attempts: 10580
---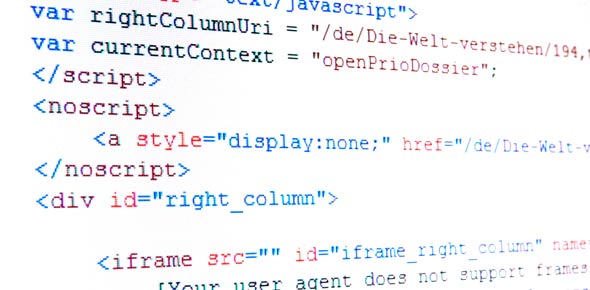 C is a programming language which was developed by Dennis Ritchie. C language incorporates low-level access to memory, clean style and simple set of keywords which makes 'C' language a perfect system programming like Operating system. This quiz has been designed to test your programming skills and basic knowledge about C language. There is a set of 10 questions. Read the questions carefully and answer. So, let's try out the quiz. All the best!
---
1.

Void main() { int const * p=5; printf("%d",++(*p)); }

A.&nbsp

B.&nbsp

C.&nbsp

D.&nbsp

E.&nbsp

2.

Main() { char s[ ]="man"; int i; for(i=0;s[ i ];i++) printf("\n%c%c%c%c",s[ i ],*(s+i),*(i+s),i[s]); }

A.&nbsp

B.&nbsp

C.&nbsp

D.&nbsp

E.&nbsp

3.

6. main() { extern int i; i=20; printf("%d",i); }

A.&nbsp

B.&nbsp

C.&nbsp

D.&nbsp

E.&nbsp

4.

Predict the output of the following C snippets int main() { int main = 56; printf("%d", main); return 0; }

A.&nbsp

B.&nbsp

C.&nbsp

D.&nbsp

5.

What is the output of this C code? #include int main() { float a = 3.14, *fptr; fptr = &a; printf("Size of Float Pointer : %d", sizeof(fptr)); return (0); }

A.&nbsp

Size of Float Pointer : 2

B.&nbsp

Size of Float Pointer : 4

C.&nbsp

Size of Float Pointer : 6

D.&nbsp

Size of Float Pointer : 8

6.

What is the output of the below c code? #include<stdio.h> int main() { char ch; if(ch = printf("")) printf("It matters\n"); else printf("It doesn't matters\n"); return 0; }

A.&nbsp

B.&nbsp

C.&nbsp

D.&nbsp

7.

Which one do you like? int main() { fork(); fork(); printf("Hello world\n"); }

A.&nbsp

B.&nbsp

C.&nbsp

D.&nbsp

8.

What is the output of this C code? void main() { int i, j; for(i=0,j=0;i<10,j<20;i++,j++){ printf("i=%d \t j=%d\n", i, j); } }

A.&nbsp

B.&nbsp

Print i till 9 and j till 19

C.&nbsp

D.&nbsp

9.

What is the output of this C code? #include<stdio.h> int main() { int x=1, y=0,z=5; int a=x&&y||++z; printf("%d",z++); }

A.&nbsp

B.&nbsp

C.&nbsp

D.&nbsp

10.

What is the output of this C code? #include<stdio.h> int main() { int y = 2; int z = y +(y = 10); printf("%d\n", z); }

A.&nbsp

B.&nbsp

C.&nbsp

D.&nbsp