Arthropod And Taxonomy Test: Quiz!
20 Questions
| Total Attempts: 799
---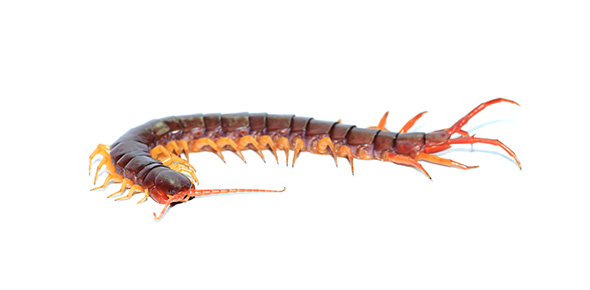 How much do you know about arthropods and taxonomy? An arthropod is any member of the phylum Arthropoda, the largest phylum in the animal kingdom, as it includes lobsters, crabs, spiders, and insects. Taxonomy is the scientific study of identifying and classifying groups of biological organisms or shared attributes. Organisms are assembled into taxa, and these groups are given a taxonomic rank. Don't forget to take your certificate at the end of the quiz.
---
1.

How many kingdoms are there?

A.&nbsp

B.&nbsp

C.&nbsp

D.&nbsp

2.

How long have arthropods been evolving?

A.&nbsp

B.&nbsp

C.&nbsp

D.&nbsp

3.

About how many arthropods have been described?

A.&nbsp

B.&nbsp

C.&nbsp

D.&nbsp

4.

How many antennae does a crustacean have?

A.&nbsp

B.&nbsp

C.&nbsp

D.&nbsp

5.

How many appendages does a crustacean have per segment?

A.&nbsp

B.&nbsp

C.&nbsp

D.&nbsp

6.

How do Crustaceans breathe?

A.&nbsp

B.&nbsp

C.&nbsp

D.&nbsp

7.

How many pairs of legs does a centipede have per segment?

A.&nbsp

B.&nbsp

C.&nbsp

D.&nbsp

8.

How many pairs of legs does a millipede have per segment?

A.&nbsp

B.&nbsp

C.&nbsp

D.&nbsp

9.

What do millipede's do when disturbed?

A.&nbsp

B.&nbsp

C.&nbsp

D.&nbsp

10.

What are centipedes?

A.&nbsp

B.&nbsp

C.&nbsp

D.&nbsp

11.

Where would you find a centipede?

A.&nbsp

B.&nbsp

C.&nbsp

D.&nbsp

12.

How many walking legs does an Arachne have?

A.&nbsp

B.&nbsp

C.&nbsp

D.&nbsp

13.

What does Arachne feed on?

A.&nbsp

B.&nbsp

C.&nbsp

D.&nbsp

14.

What kind of lungs do they have?

A.&nbsp

B.&nbsp

C.&nbsp

D.&nbsp

15.

Where can you find scorpions?

A.&nbsp

B.&nbsp

C.&nbsp

D.&nbsp

16.

Where do scorpions inject their venom from?

A.&nbsp

B.&nbsp

C.&nbsp

D.&nbsp

17.

Where do ticks and mites live on?

A.&nbsp

B.&nbsp

C.&nbsp

D.&nbsp

E.&nbsp

18.

What do they eat?

A.&nbsp

B.&nbsp

C.&nbsp

D.&nbsp

19.

How many species of insects are there?

A.&nbsp

B.&nbsp

C.&nbsp

D.&nbsp

20.

Do all arthropods need an exoskeleton, segmented bodies, jointed appendages, and legs.

A.&nbsp

B.&nbsp