Are You Perfect For Jacob Black?
10 Questions
| Attempts: 1366
---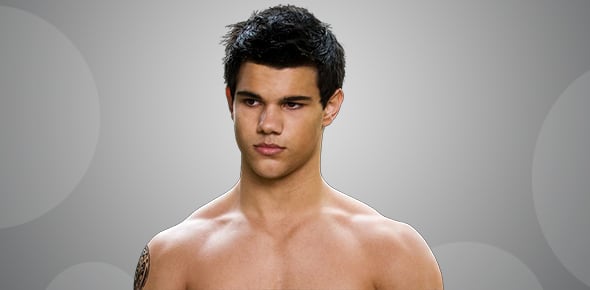 Users will take this quiz if they love Jacob black and are think they are perfect for him. Anwsers will be based on him and what users know about him.
---
You May Get
Yes you are perfect for Jacob Black!
You and Jacob Black are totally perfect for each other! He thinks you are totally beautiful and you think he is perfect. You are both in love with the other, totally loyal to the other person, and you will hopefully be together for a long time!
No you are not perfect for Jacob Black!
If you and Jacob Black had a relationship, it wouldn't last very long! You guys would probably argue alot, and the relatinship would end quickly.:-(( Mabye you cvould study him a little bit more and try again.
1.

What is Jacob's sisters names?

A.&nbsp

B.&nbsp

C.&nbsp

D.&nbsp

2.

What color is Jacob's fur when he is a werewolf?

A.&nbsp

B.&nbsp

C.&nbsp

D.&nbsp

3.

What is Jacob's Dads name?

A.&nbsp

B.&nbsp

C.&nbsp

D.&nbsp

4.

Who did Jacob imprint on?

A.&nbsp

B.&nbsp

C.&nbsp

D.&nbsp

5.

What happened to Jacob in Eclipse?

A.&nbsp

B.&nbsp

C.&nbsp

D.&nbsp

6.

When does Jacob tell Bella for the first time that he loves her?

A.&nbsp

B.&nbsp

C.&nbsp

D.&nbsp

7.

Whar is the Reservation that Jacob lives on called?

A.&nbsp

B.&nbsp

Washington State reservation

C.&nbsp

D.&nbsp

8.

What does Jacob give Bella in Eclipse?

A.&nbsp

B.&nbsp

C.&nbsp

D.&nbsp

9.

How many times did Jacob kiss Bella in Eclipse?

A.&nbsp

B.&nbsp

C.&nbsp

D.&nbsp

10.

What car does Jacob drive?

A.&nbsp

B.&nbsp

C.&nbsp

D.&nbsp