CompTIA A+ 220-602 Practice Exam For Technicians!
10 Questions
| Total Attempts: 2228
---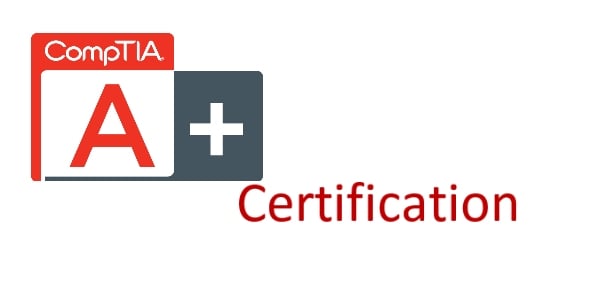 This quiz has been made to see whether you are completely prepared for the real CompTIA A+ IT technician exam. This practice test will help you pass by familiarizing you with the material and the ensuring that you know the structure of the CompTIA A+ test. Questions are related to Networking and servers. Read the questions carefully and answer. So, let's try out the quiz. All the best!
---
1.

When accessing data, __________ has the fastest throughput

A.&nbsp

B.&nbsp

C.&nbsp

D.&nbsp

2.

Which of the protocols listed below is used for automated discovery of networked services on Local Area Networks (LANs)?

A.&nbsp

B.&nbsp

C.&nbsp

D.&nbsp

3.

Which of the following answers refer(s) to file sharing network protocol(s)? (Select all that apply)

A.&nbsp

B.&nbsp

C.&nbsp

D.&nbsp

E.&nbsp

4.

A network protocol providing an alternative solution to the manual assignment of IP addresses is called:

A.&nbsp

B.&nbsp

C.&nbsp

D.&nbsp

5.

LDAP is an example of:

A.&nbsp

B.&nbsp

Address resolution protocol

C.&nbsp

Directory access protocol

D.&nbsp

6.

A protocol used in network management systems for monitoring network-attached devices is known as:

A.&nbsp

B.&nbsp

C.&nbsp

D.&nbsp

7.

Server Message Block (SMB) and Common Internet File System (CIFS) are examples of network protocols used for providing shared access to files, directories, and devices.

A.&nbsp

B.&nbsp

8.

Examples of secure network protocols offering traffic encryption include: (Select 3 answers)

A.&nbsp

B.&nbsp

C.&nbsp

D.&nbsp

E.&nbsp

F.&nbsp

9.

Which of the following answers refers to a cryptographic network protocol for secure data communication, remote command-line login, remote command execution, and other secure network services between two networked computers?

A.&nbsp

B.&nbsp

C.&nbsp

D.&nbsp

10.

User Datagram Protocol (UDP) is a connection-oriented protocol that requires a set of initial steps in order to establish a connection (three-way handshake), supports retransmission of lost packets, flow control (managing the amount of data that is being sent), and sequencing (rearranging packets that arrived out of order)

A.&nbsp

B.&nbsp