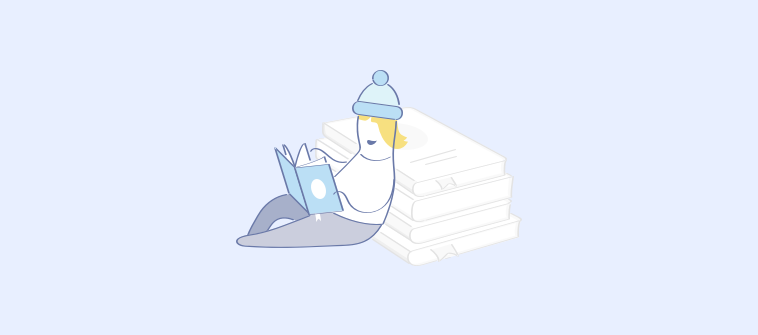 AI & Machine learning has penetrated almost every vertical, education included.
As revealed in an eSchool report, AI in the education sector is expected to grow by 47.5% through 2021.
Fortunately, they are not here to disrupt the modern methodologies applied in the classrooms around the globe.
It is quite the opposite; both AI and machine learning can improve education and enrich the learning experience beyond the borders we have now.
"Technology will not replace great teachers, but technology in the hands of great teachers can be transformational." – George Couros
Educators are increasingly embracing AI-powered tools & technologies to take teaching to the next level. It also greatly helps learners improve their knowledge and skills.
They're adopting AI-powered teaching and assessment tools that facilitate better learning and knowledge retention, and which are very economical at the same time.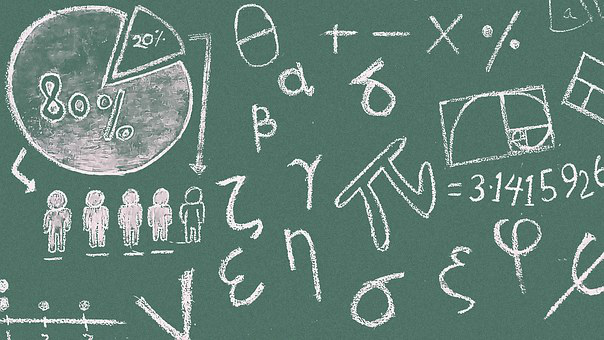 This write-up will reflect on a few aspects associated with educational assessment software–
The need for AI-powered assessment tools: Why conventional educational assessment is not enough?
-Where is the traditional approach of assessment lacking?
-What do students expect?
Learning how using educational assessment software can help.
-Advantages of using it over a traditional approach of assessment.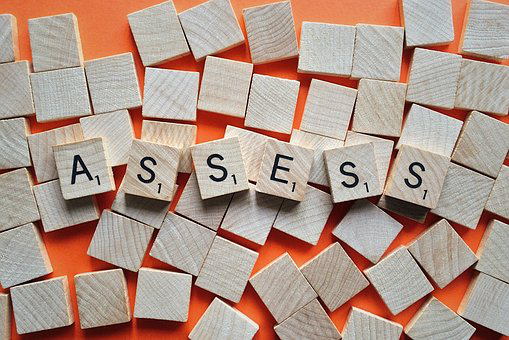 The Need for AI-Powered Assessment Tools: Why Conventional Education Assessment Is Not Enough?
Even though the education system is running in a traditional way just how it used to, such practices no longer serve any good. Be it learning or assessing.
With the advent of technology, education is no longer confined to textbooks.
It is freely available through the Internet from where it can be accessed with just a click- anytime, anywhere.
Where Is the Traditional Approach of Assessment Lacking?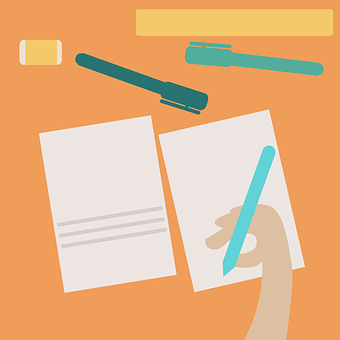 The traditional pen and paper approach to assessing students generally focuses on a specific purpose i.e. ranking. This approach suggests that some students will pass with higher scores, some with low, while a few number of students will fail or score below average.
But, this approach is not helpful for teachers who wish to improve their instructions.
Here are a few questions the traditional assessments miss-
Does it inform and guide children's learning progress?
Does it generate usable data for and relevant to all children?
Does it capture all children's capabilities within the range of what is being taught?
Ideally, an effective assessment requires going beyond merely gauging whether a correct or incorrect answer has been achieved.
It should highlight the learning capacity of students by capturing & analyzing the data. For example, an effective assessment, in the end, should be able to help teachers figure out-
What type of questions is the student able to answer well
How much time does the student spend in answering one question
The topic which the student is not well-versed with
The questions where the student is facing the most difficulty
This information can help teachers guide students in a way that they improve on their weakest points learning points and not just send them back to the bottom as a result of a pass or fail dichotomy.
It also helps teachers answer the following questions:
Are we teaching the right thing?
Are we spending too much time than required?
Is this going to help students analyze their performance and learning capabilities?
The traditional methods of assessment do not answer any of these questions.
Watch: How to Choose Best Assessment Software

---
Read More: How do Test Maker Software for Teachers Improve the Online Examination System
---
What Do Students Expect?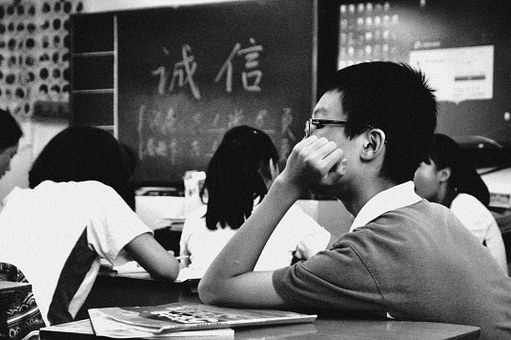 Students these days are more tech-savvy. Instead of taking notes, they prefer a virtual or digital transfer of knowledge. Most of it relates to the comfort of learning anytime, anywhere.
The same applies to student assessments.
They don't want to be confined in a classroom to be tested for their skills; they expect assessments to be as flexible as learning.
They also want the assessments to be fun & short – like quizzes.
They are always in a hurry, so they expect quick results.
They don't want to be proctored- it makes them uncomfortable.
They also want to boast about their good performance with peers on social media.
Moreover, self-assessments (unproctored) are becoming overly popular amongst students.
They help students to take control of their assessment and give them a chance to manage their learning independently.
When assessments are reframed as learning, the results improve.
It gives them a chance to act on the evidence of their learning and take credit as well as the responsibility for it.
So, it is necessary that teachers have access to educational assessment software to keep up the pace with the growing tech-savvy culture.
---
Read More: Two-Fold Benefit of Using Online Quiz Tool in the Learning Industry
---
Learn How Using Educational Assessment Software Can Help You. Thank Us Later!
While most educators acknowledge the significance of AI-powered tools, many still refrain from the idea of bringing in a change in the methods of assessment to fill the loopholes created by the traditional approach of assessment.
If you're one of those (you shouldn't be), cut yourself some slack, and make your lives easier by adopting an assessment tool for assessing your students.
Here's a rundown of some of the most amazing features of educational assessment software. Give it a read. You never know. By the time you're done giving it a read- you might just change your mind.
✓ Create easily in 5 minutes: No matter where you are!
Sounds like a major time-saver, doesn't it? With the online educational assessment software, you can easily create online tests, online exams, or fun quizzes for your students, anytime, anywhere. They include personality quizzes, educational quizzes, graded quizzes, multiple-choice as well as tests or exams on age discrimination and sexual harassment.
Imagine, its Sunday, it's your day off from work, and it suddenly hits you that you gotta prepare a surprise test for your students for Monday. But hey! You've got your online student assessment software. So, you sit down, choose templates, add questions, allot grades and there you go. You have your surprise test ready! Save it for later or shoot it on their mails, right away!
In a student assessment software, you can find a number of more than 100,000 ready-to-use templates that you can simply edit to create a quiz, test, exam, or assessment. Templates are one of the two primary features of an educational assessment software that make the entire process of creating an assessment quicker and easier. There are two templates– personality and scored. For student assessments, you can go for the scored templates. Just look-up your desired template by typing the topic in the search bar. Find it, edit it, and create your own assessment. You can even use premade assessments or create one from scratch.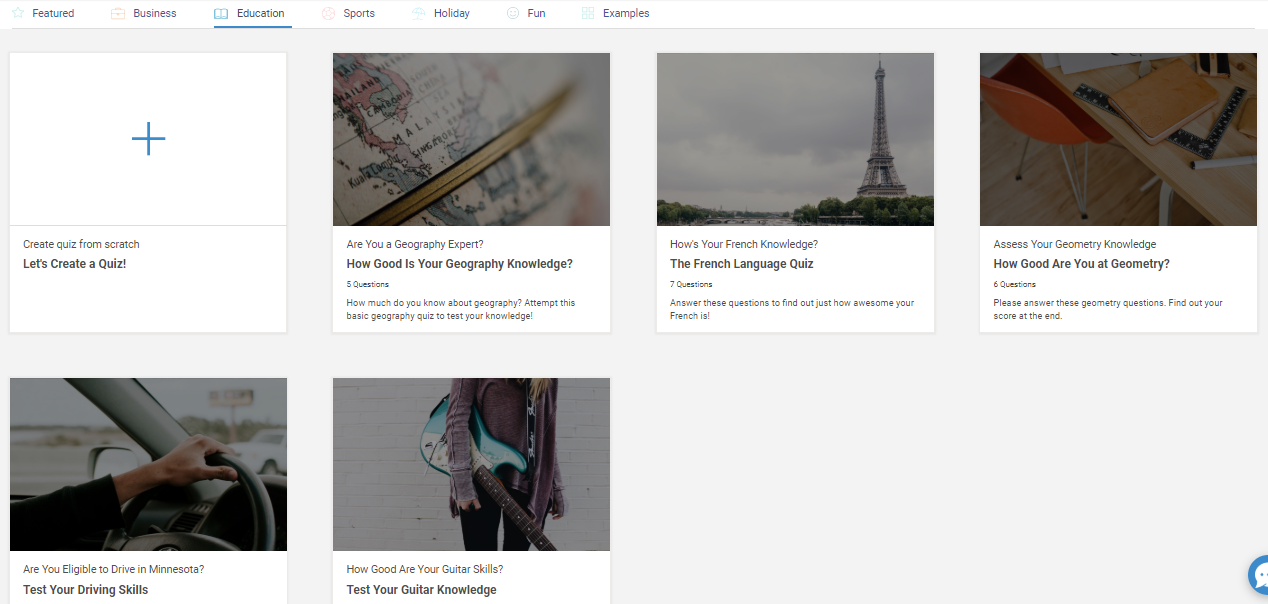 Watch: How to Use Quiz Templates to Make Your Own Quiz
✓ Question Banks: Just pick and drop questions
You must hate the brainstorming that creating questions requires. Everybody does! To incorporate the best questions, the ones which will dig out the most level of learning is no easy task. One can spend hours framing questions about a particular topic. But in online assessment software, you can make use of the question bank to add questions. It has a collection of 100,000+ ready-to-use questions on different topics. Just like templates, you just have to type in your topic in the search bar, and you'll have your question suggestions from which you can choose to add questions to your assessments.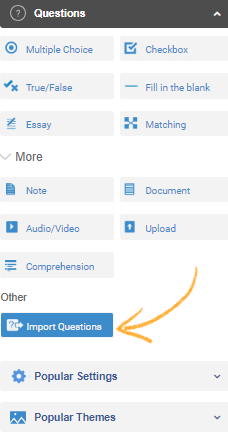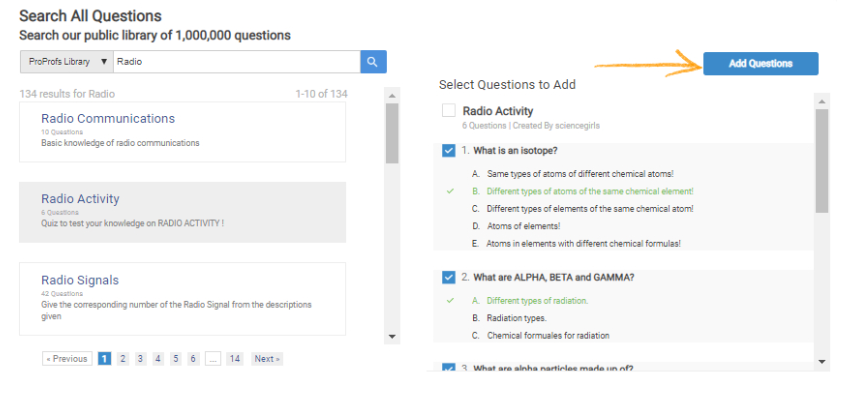 Since we've been talking about making the assessments fun and interesting and also about studying students' learning capabilities, including different types of questions in assessments, is a good idea. The online assessment tool offers more than ten types of questions to choose from. These include multiple-choice questions, fill-in-the-blanks, true/false, matching questions, hotspot questions, etc.
---
Read More: How to Make the Best Multiple Choice Questions Test
---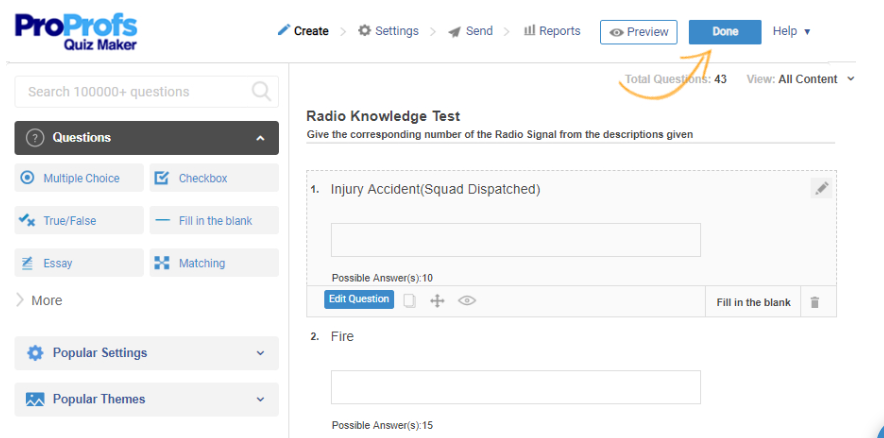 ✓ Customizations: Give your assessments a personal touch
You can easily customize your assessments with your logo, colors, and background images. This will give a personal feel to your assessments and make it look more attractive.
The automated grading feature of online assessment software is meant to streamline the most arduous and repetitive task of grading questions.
Using this feature, you can pre-assign grades or scores to the correct answers. When a student answers a question, and it is correct, the grade or score is automatically assigned. The grades or scores keep adding up, and you get the total scores at the end of the assessment.
It is also one of the major reasons why teachers prefer using online assessment software. And why shouldn't it be? It saves hours that'd otherwise go in grading each question manually.
instead of spending hours on repetitive tasks, teachers can make productive use of their time and stay fully focused on their students. It also eliminates error and bias that may appear during manual grading.

Watch: How to Automate Grading
A grade means very little without constructive teacher feedback! With online assessment software, just like automating grades, you can automate the feedback for answers. This feedback will appear instantly after the question is attempted. You can create customized feedback for correct and incorrect answers.
You can even add explanations for correct answers in the feedback. It is a way to deliver real-time information that'll help in a deeper understanding of the concept and memory retention.
You can add feedback to answers in three ways:
☑️ Single Feedback for the answers

☑️ Feedback for each answer option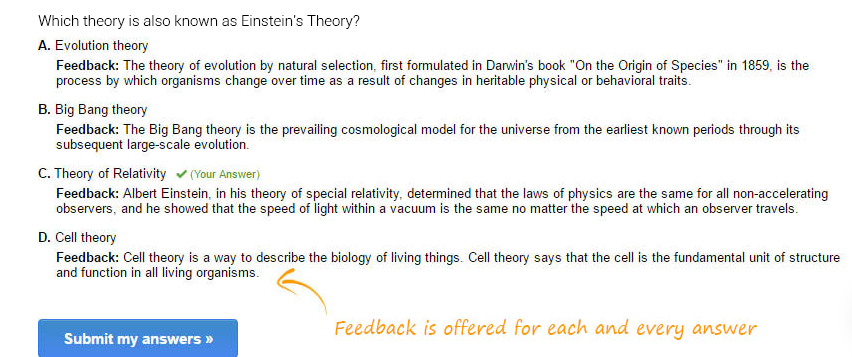 ☑️ Feedback for incorrect answers

Apart from reducing your workload by automating grades and instant feedback, the assessment software also generates delightful reports and statistics for assessments.
It captures the learner data and makes insightful reports out of it.
These reports include all the individual learner data that you can use for post-assessment analysis like:
the number of correct or incorrect questions
the total number of questions attempted
time taken to complete the assessment, etc.
✓ Online Classrooms: Group students with same learning capabilities
After the results for all students' assessments have been revealed, you can easily assess the strong and weak points of each student. Based on their results, you can create an online classroom using educational assessment software.
With an online classroom, you can group students with similar grades and assign them specific quizzes and courses.
This is a good way to personalize learning and leverage each student's learning potential for generating deeper insight into their learning habits, pain points, and interests.
The advanced progress reports feature gives you more detailed and comprehensive summaries related to your assessments. These reports also help you to maintain high completion rates among learners as you can quickly view if there are any assessments left pending by learners and send them friendly reminders.
Track all activity of a learner

Track all quizzes taken by a learner
Track all quizzes left pending by a learner

Track all activity of the members of a group

Track all quizzes taken by members of a group
Track all quizzes left pending by members of a group
---
Interesting Read:- Best iSpring Alternatives
---
Education is Changing. It's Time Assessment Caught Up!
It's true! Education is changing every minute. Every minute, a new invention takes place, and a new tool enters the education system with its own set of pros and cons.
So, it's better we embrace the new age education assessment tools and keep moving ahead with the changing face of education to impart excellent learning.
AI is here to stay, and the best part is, it is still in its initial stages of development. So we can expect more advancements and benefits in the near future.
Do you want free Quiz Software?
We have the #1 Online Quiz Maker Software for complete learning & assessment