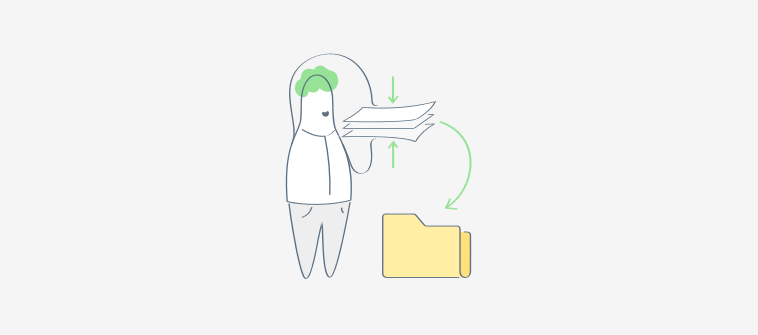 When we think of 'educational assessments', the first image to float in our minds is of students writing exams. Well, the real picture is quite different.
Educational assessments are not necessarily exams or tests. They have a much wider concept.
An educational test or an exam is used to examine someone's knowledge of something to determine what he or she knows or has learned. The goal of testing is to measure the level of skill or knowledge that has been acquired.
An assessment is a process of documenting knowledge, skills, attitudes, and beliefs, usually in measurable terms.
The goal of assessment is to make improvements to the current method of teaching for teachers and learning for students to derive better results.
Watch How to Create an Assessment Online

However, to define educational assessment, we say "educational assessment is the process of gathering information about what students have learned in their educational environments".
It is an ongoing process, ranging from the activities that teachers do with students in classrooms every day to standardized testing, to college theses, to instruments that measure the success of corporate training programs.
---
Read More:- How Do We Define Educational Assessment
---
Types of Educational Assessment
The different types of assessment such as Assessments in education, student assessments, or learning assessments are broadly categorized into two categories:
#1. Formative Assessment
Formative assessments are used throughout the educational process, with the goal of identifying problem areas and improving teaching & learning.
They are used as a first attempt at developing further lessons. The goal of formative assessments is to monitor students' learning to provide feedback.
Formative assessments help in identifying the formative gaps in your instruction. Based on this feedback you'll know what to focus on for further expansion of your lessons.
---
Read More:- Types of Student Assessment
---
#2. Summative Assessment
Summative assessments come at the end of a learning block as a final test of students' knowledge.
Summative assessments are aimed at assessing the extent to which the most important outcomes at the end of the lesson have been reached.
Not just that, it also measures the effectiveness of learning, reactions on the instruction and the benefits on a long-term base.
Here Are a Few More Types of Educational Assessment:
#3. Standardized Assessments
Standardized assessments, also known as standardized tests, are assessments that are given and scored in a consistent manner, usually across large groups of students.
They provide a path to discover why a child might be struggling, succeeding, or accelerating on specific elements of their grade-level standards.
The results derive help with the formation of the next step in students' assessment for learning.
For Example, grade level tests (i.e., those that are given to all students at a particular grade level) and the SAT are types of standardized assessments.
In general, these tests are objective, which means that they use question types, such as multiple-choice and true-or-false, which have a single correct answer.
But, some standardized tests also incorporate subjective items, like short-answer and essay questions. Standardized assessments can be given in-person using pencil and paper or online.
#4. Performance-based Assessments
Performance-based assessments require students to perform a particular task, such as completing a writing assignment or giving a presentation.
It measures students' ability to apply the skills and knowledge learned from a unit or units of study.
This type of assessment is becoming more common as competency-based education is emerging as an alternative to more traditional formats. Performance-based assessments are less likely to be given online, but not in every situation.
For Example, a student taking a web development or graphic design course may demonstrate his or her knowledge using online tools to produce a digital project.
#5. Norm- Versus Criterion-Referenced Assessments
Referenced assessments are given for the purpose of comparing students' results to a particular standard.
For norm-referenced tests, that standard is based on a large sample of students, whose score is referred to as the norm.
For Example, imagine all students in Grade 9 take the same norm-referenced test. If a particular student scores in the 91st percentile, that means he or she did better than 90% of the sample serving as the norm.
Criterion-referenced tests also compare individual students' results to a standard, but this time the standard is based on the curriculum and is often designed as a cutoff for demonstrating proficiency. For example, students in a class may be required to score 80% or higher on a particular test before moving on to the next concept.
#6. Alternative Assessments
In addition to standardized and referenced assessments, there are a variety of alternative assessments that can provide valuable insights into what students are learning. These kinds of teaching assessments are used to determine what students can or can not do, in respect to what they already know. An alternative assessment could be:
Observations
Essays
Interviews
Performance tasks
Exhibitions and demonstrations
Portfolios
Journals
Teacher-created tests
Project work
Self- and peer-evaluation
In a nutshell, the purpose of using an alternative assessment for learning is to assess students' proficiency in performing complex tasks which are directly associated with learning outcomes.
Create Your Own Assessment
If you're someone whose job requires them to create different types of test assessment on a regular basis, then this section is for you. So far, you've learned how different types of assessments work in different cases.
But, did you know that you can create your own assessment with an assessment tool or a student assessment software? Look up the web and you'll find a number of assessment tools in education. Using these tools, you can easily create online educational assessments in no time.
---
Read More:- What is Assessment Tool
---
As you can see, there are many types of
educational assessment
. Some may be mandated by the educational system, whereas others are up to the discretion of the teachers themselves. When choosing and developing assessments, the most important factor is that the assessment you use should be the one that will best enable you to understand what students know and can do, as well as improve the teaching and learning process going forward.
Do you want a free Training Software?
We have the #1 Learning Management Software for complete learning solution starting at $0