World Geography Chapter 10 Test
---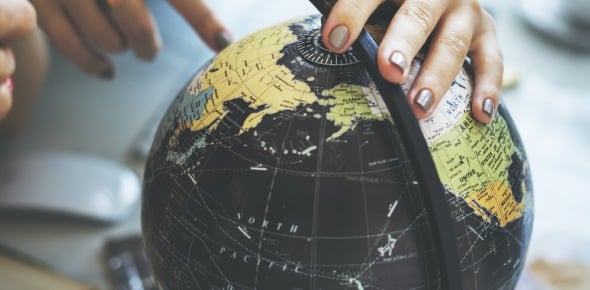 Do you really know everything about geography? Take this quiz to test yourself!
---
1.

In 1821 Mexico finally won its independence form______________

Explanation

In 1821, Mexico achieved independence from Spain. After years of struggle and rebellion, the Mexican people successfully fought for their freedom and autonomy from Spanish colonial rule. This marked a significant turning point in Mexican history, allowing the country to establish its own government and shape its own destiny. The victory over Spain was a momentous occasion that paved the way for Mexico's future as an independent nation.

2.

Mexico is the world's leding producer of what?

A.

B.

C.

D.

Explanation

Mexico is the world's leading producer of silver. This is because Mexico has a long history of silver mining and has abundant reserves of the metal. The country's silver production is driven by its rich mineral deposits and the presence of large mining companies. Mexico's silver industry plays a significant role in the global market, making it the top producer of this precious metal.

3.

A _________________ is a crop grown for slale in a market.

Explanation

A cash crop is a type of crop that is specifically grown for the purpose of being sold in the market. These crops are cultivated with the intention of generating profit rather than being used for personal consumption. Cash crops are typically high in demand and are grown in large quantities to meet market needs. They play a significant role in the economy as they contribute to the country's export earnings and provide income to farmers.

4.

_____________________ is the poorest region of Mexico.

Correct Answer

Southern Mexico

Explanation

Southern Mexico is the poorest region of Mexico. This can be attributed to various factors such as limited access to education, healthcare, and job opportunities. The region faces high rates of poverty, inequality, and unemployment, leading to a lower standard of living compared to other regions in Mexico. Additionally, Southern Mexico has a predominantly rural economy, relying heavily on agriculture, which often lacks the necessary infrastructure and investment for growth and development.

5.

_____________________ are people of mixed European and Indian ancestry.

Explanation

Mestizos are people of mixed European and Indian ancestry. This term is commonly used in Latin America to describe individuals of mixed racial heritage, specifically European and Indigenous American. The term "Mestizo" originated during the Spanish colonial period and is still widely used today to refer to individuals who have both European and Indigenous American heritage.

6.

The Sierra Madre del Sur borders the Mexican Plateau to the ________________

Explanation

The Sierra Madre del Sur borders the Mexican Plateau to the south. This means that the Sierra Madre del Sur mountain range is located to the south of the Mexican Plateau. The Sierra Madre del Sur acts as a natural boundary or border between the Mexican Plateau and the southern regions of Mexico.

7.

In 1992, Mexico joined Canada and the U.S. in signing the ___________________________________________

Correct Answer

North American Free trade Agreement

Explanation

In 1992, Mexico joined Canada and the U.S. in signing the North American Free Trade Agreement. This agreement aimed to eliminate trade barriers and promote economic cooperation between the three countries. It allowed for the reduction or elimination of tariffs, the protection of intellectual property rights, and the establishment of dispute resolution mechanisms. The agreement had a significant impact on the economies of the three countries, leading to increased trade and investment opportunities.

8.

A _____________________ is a leader who rules with almost absolute authority.

Explanation

A dictator is a leader who rules with almost absolute authority. Dictators have complete control over the government and often suppress any opposition or dissenting voices. They make decisions without the input or consent of others and can enforce their rule through coercion or force. Dictatorships are characterized by a lack of democracy, individual freedoms, and checks and balances on the leader's power.

9.

How many states does Mexico have?

Explanation

Mexico is divided into 31 states, which are further divided into municipalities. Each state has its own government and is responsible for its own administration and governance. This division allows for more localized decision-making and representation within the country. Therefore, the correct answer is 31.

10.

A ______________ is a narrow strip of land connecting two larger areas of land.

Explanation

An isthmus is a narrow strip of land that connects two larger areas of land. It is a geographical feature that can be found between two bodies of water, such as two seas or two oceans. The isthmus acts as a natural bridge, providing a land route between the larger land masses. It is often characterized by its narrow width and can have significant impacts on trade, transportation, and the movement of people and goods between the connected areas.

11.

_________________ is another name for conqueror

Correct Answer

Conquistador

Explanation

A "conquistador" is another name for a conqueror. This term is commonly used to refer to the Spanish conquerors who explored and colonized the Americas during the 16th century. They were known for their military expeditions and their quest for wealth and power. The term "conquistador" is derived from the Spanish word "conquistar," which means "to conquer." These conquerors played a significant role in shaping the history and culture of the Americas.