Who Goes To Heaven? A Bible Quiz!
13 Questions
| Total Attempts: 1245
---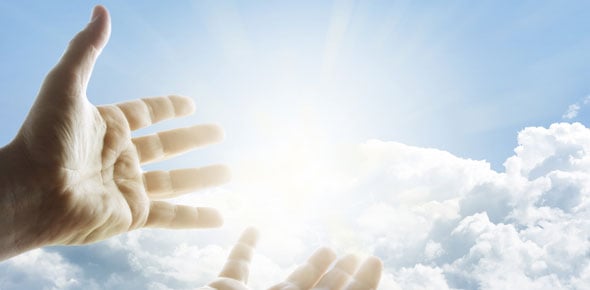 This quiz will test your Bible knowledge as it relates to salvation.
---
1.

Person A……has a heart for serving. She even goes to India and all her life serves the poor. She heard about Jesus and believes that he was a good man but does not believe that he is her savior. Will person A get into heaven?

2.

3.

Person C…… believes that there are many ways to get into heaven. Jesus, Buddha, Mohammed will all get him into heaven. Will person C get into heaven?

4.

Person D……was a Nazi responsible for killing 500,000 people in one of the concentration camps. At the end of his life he repents and turned for his many sins and accepts Jesus as his personal savior. Will person D get into heaven?

5.

Person E……is a dedicated Muslim. He prays five times per day and follows all the laws and traditions of his faith. Will person E get into heaven?

6.

Person F……believes that Jesus died for all of mankind. He goes to Church frequently and loves to sing worship songs. He does not see the need to personally accept Jesus since he died for all of mankind. Will person F get into heaven?

7.

Person G……believes that all of us will go to heaven because God is a merciful God. Will person G get into heaven?

8.

Person H……followed most of the 600+ laws and commandments of the Bible that are humanly possible. Will person H get into heaven?

9.

Person I……said the sinners prayer and accepted Jesus Christ as his savior many years ago. However, his life never Changed. He does not read the Bible and has not been to church since the day he accepted Jesus. Will person I get into heaven?

10.

Person J……had classmates in grade school tell him about Jesus, but he thought those messengers were narrow minded and angry. Later in his life others invited him to Jesus but he the other messengers were flawed too. Will he be able to say he never heard the Gospel? Will person J get into heaven?

11.

Person K......accepted Jesus has his personal savior and repented and turned from his sins. He still makes mistakes, however, one can see a real difference in his life. He has a personal relationship with Jesus, reads the bible, is involved in Church. He realizes that his good deeds will never get him into heaven, but Jesus' died for him so that he can. Will person J get into heaven?

12.

Person L......he died many years ago but is trying to work it out in purgatory. Will person L get into heaven?

13.

Person M......made some mistakes in this life but hopes to get another chance and be better in the next life. Will person M get into heaven?