Which Narnia Character Are You? Peter? Susan, Edmund Or Lucy? Take This Quiz To Find Out!
7 Questions
| Total Attempts: 658
---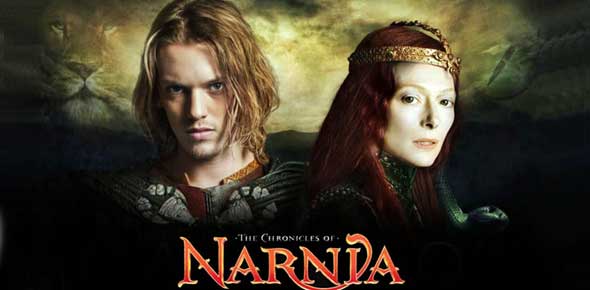 What Pevensie sibling are you most like? Peter? Susan? Edmund? Lucy? Take this quiz to find out!
---
You May Get
Peter!
You are High King Peter the Magnificent! King Peter takes care of his siblings, and easily forgives them when they've done wrong. He is the high king under Aslan, and is very skilled in horseback riding and swordsmanship."To the clear northern sky, I give you King Peter... the Magnificent."
Susan!
You are Queen Susan the Gentle! Queen Susan is logical and very skilled in archery. She is gentle and kind, and loves King Caspian. She is the high queen under her older brother. "To the radiant southern sun, I give you Queen Susan... the Gentle."
Edmund!
You are King Edmund the Just! Though he feels left out and alone, everyone still loves him and quickly forgave him. Now he is the Just King of Narnia. Very good in history. "To the great western wood, I give you King Edmund... the Just."
Lucy!
You are Queen Lucy the Valiant! Lucy is sweet and imaginitive, and cares for everyone, especially animals like the beavers. She was the first to enter Narnia, and the youngest of her family. "To the glistening eastern sea, I give you Queen Lucy... the Valiant."
1.

What is your position in the family?

A.&nbsp

B.&nbsp

C.&nbsp

D.&nbsp

E.&nbsp

F.&nbsp

2.

What is your best skill?

A.&nbsp

B.&nbsp

C.&nbsp

D.&nbsp

E.&nbsp

My being quiet/sneaking skills

F.&nbsp

3.

You have just found a new world. What is your reaction?

A.&nbsp

B.&nbsp

C.&nbsp

D.&nbsp

I wouldn't be in a new world. It's not logical.

E.&nbsp

F.&nbsp

4.

What's your favorite quote?

A.&nbsp

For Narnia! And for Aslan!

B.&nbsp

Didn't I tell you about the football field in the bathroom?

C.&nbsp

D.&nbsp

He's a beaver! He shouldn't be saying anything!

E.&nbsp

5.

What's your favorite color?

A.&nbsp

B.&nbsp

C.&nbsp

D.&nbsp

E.&nbsp

6.

What's your favorite season?

A.&nbsp

B.&nbsp

C.&nbsp

D.&nbsp

E.&nbsp

F.&nbsp

7.

Last Question! Who is your favorite character?

A.&nbsp

B.&nbsp

C.&nbsp

D.&nbsp

E.&nbsp

F.&nbsp