Find Out Which Moshi Monster Are You?
7 Questions
| Total Attempts: 4812
---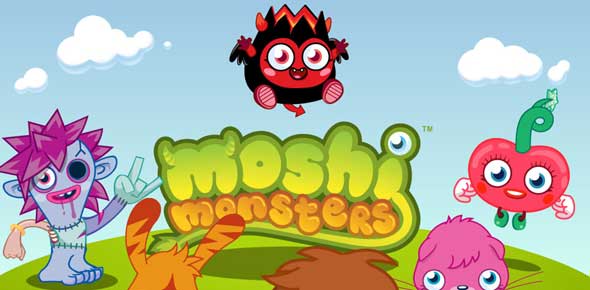 In the Moshi Monster game, users choose between six virtual pet monsters they name and nurture. The monsters have to be fed and played with. Players can also buy clothes and other items for the monster. Based on your personality which Moshi monster are you more like and have the strongest bond with? Find out by taking this exciting quiz.
---
You May Get
Furi
Your a kind loving person who has a warm and fuzzy heart. Your also rather emotional.
Katsuma
Your brave, strong and confident but very stubborn. Have you ever tried karate? you should you'd be good at it.
Diavlo
No one want to mess with you mainly because of your fiery temper. You hardly ever fail because your extremely determined.
Luvli
You love clothes and anything to do with fashion. You always know the latest trends and styles. No wonder everyone in Monstro City is jealous of you!
Poppet
Your sweet and kind, everyone thinks your just adorable!
Zommer
You love to party and chill out with friends. You know every single rock band alive and you probably own the coolest sound system in the street.
1.

Whats your favorite color out of these options?

A.&nbsp

B.&nbsp

C.&nbsp

D.&nbsp

E.&nbsp

F.&nbsp

2.

Whats your favorite Moshling out of these options?

A.&nbsp

B.&nbsp

C.&nbsp

D.&nbsp

E.&nbsp

F.&nbsp

3.

Which furniture item do you like the best out of these options?

A.&nbsp

B.&nbsp

C.&nbsp

D.&nbsp

E.&nbsp

F.&nbsp

4.

Which shop do you like the best out of these options?

A.&nbsp

B.&nbsp

C.&nbsp

D.&nbsp

E.&nbsp

F.&nbsp

5.

Which one of these objects is NOT a rare item in Monstro City?

A.&nbsp

B.&nbsp

C.&nbsp

Shimmery Snaggletooth Sapphire

D.&nbsp

Cap'n Buck's Ship In A Bottle

E.&nbsp

F.&nbsp

6.

Whats your favorite animal out of these options?

A.&nbsp

B.&nbsp

C.&nbsp

D.&nbsp

E.&nbsp

F.&nbsp

7.

Which one of these items would you like in YOUR room?

A.&nbsp

B.&nbsp

C.&nbsp

D.&nbsp

E.&nbsp

F.&nbsp

Pink Adventure Playground