How Well Do You Know Moshi Monsters?
---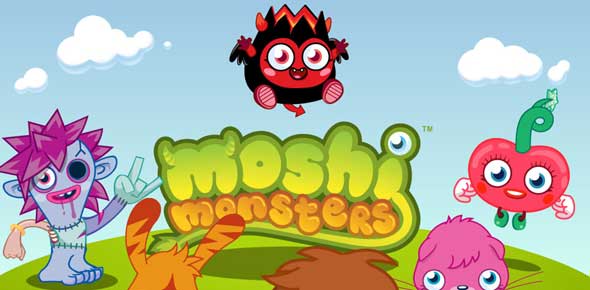 How well do you know moshi monsters? Lets see. . .
---
1.

Do monsters like being tickled?

A.

B.

C.

Correct Answer

B. Sometimes

Explanation

The answer "Sometimes" suggests that monsters may have varying preferences when it comes to being tickled. Some monsters may enjoy being tickled, while others may not. This implies that there is no definitive answer and it depends on the individual monster's preferences.

2.

Where can monsters not go?

A.

B.

C.

D.

E.

F.

Correct Answer(s)

B. Bananna alabana

C. Sloppy street

E. All the above

F. Non of the above

Explanation

Monsters cannot go to Banana Alabana, Sloppy Street, and all the above options. The question is asking for a location where monsters are unable to go, and the options provided are different streets. Banana Alabana and Sloppy Street are specifically mentioned as places where monsters cannot go. Additionally, the option "all the above" implies that monsters cannot go to any of the streets mentioned, and "none of the above" suggests that monsters can go to all the streets listed.

3.

You can get furi monsters

Explanation

You can obtain furi monsters, which suggests that it is possible to acquire them.

4.

the little cute pets are called

Correct Answer

moshling

onks

tixies

techos

moshi

Explanation

The correct answer is moshling, onks, tixies, techos, and moshi. These are all possible names for the little cute pets mentioned in the question.

5.

what is the penguin moshling called?

6.

What is the cute pink monster called?