Which Character Are You Most Like On "Shake IT Up" Disney Channel.
7 Questions
| Total Attempts: 639
---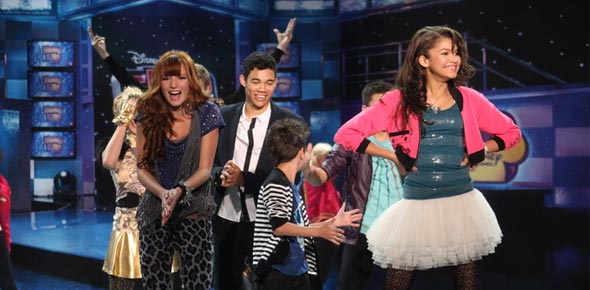 ---
You May Get
Cece
Cece is confident, strong, bold, and daring. She has an original style, and personality. She likes to act instead of dream, and make things happen.
Rocky
Rocky is sweet, talented, caring, comforting, and always there for her friends. Her style is one of a kind, but not as crazy as Cece's. She is always true to her friends, and very outgoing. she is also very willing to try new things, but sometimes needs a pep talk.
1.

Do you dream of becoming a professional dancer, or get out there and make it happen?

A.&nbsp

B.&nbsp

2.

Do you care about what others think of you?

3.

Are you outgoing and can make a lot of friends?

4.

Which kind of style do you wear most?

A.&nbsp

Layers layers layers!!! the more the better

B.&nbsp

Crazy yet conservative: im original but not too out there

5.

Do you do well in school? or do you have to try a little harder?

A.&nbsp

B.&nbsp

6.

Are you a goody 2 shoes, or a little daring?

A.&nbsp

B.&nbsp

7.

Do you like to try new things. or are you a bit woosy?

A.&nbsp

B.&nbsp