What Was Life Like For Workers In Nazi Germany?
9 Questions
| Total Attempts: 75
---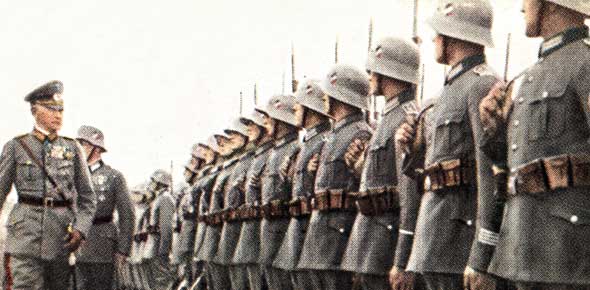 In this historic quiz, we'll be looking at those who made up the working class in Nazi Germany. The story of the soldiers and the prisoners is well-documented, but do you know about the workers? Let's find out.
---
1.

What were the features of Hitler's perfect race?

A.&nbsp

B.&nbsp

C.&nbsp

D.&nbsp

E.&nbsp

2.

What was the name of Hitler's Wife?

A.&nbsp

B.&nbsp

C.&nbsp

D.&nbsp

E.&nbsp

3.

What is the Jew's emblem?

A.&nbsp

B.&nbsp

C.&nbsp

D.&nbsp

E.&nbsp

4.

How many years did world war 2 last for

A.&nbsp

B.&nbsp

C.&nbsp

D.&nbsp

E.&nbsp

5.

What was the name of the English leader at that time?

A.&nbsp

B.&nbsp

C.&nbsp

D.&nbsp

E.&nbsp

6.

What was the day Europe won the war called?

A.&nbsp

B.&nbsp

C.&nbsp

D.&nbsp

E.&nbsp

7.

How did Hitler die?

A.&nbsp

B.&nbsp

C.&nbsp

D.&nbsp

E.&nbsp

8.

When did WW2 Start?

A.&nbsp

B.&nbsp

C.&nbsp

D.&nbsp

E.&nbsp

9.

When did WW2 end?

A.&nbsp

B.&nbsp

C.&nbsp

D.&nbsp

E.&nbsp