What Treatment(S) Best Suit Your Needs?
5 Questions
| Total Attempts: 17
---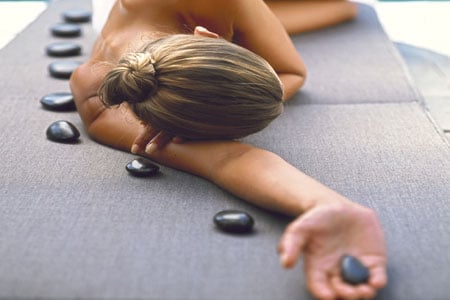 Take our simple quiz to find ouy which treatment(s) would suit your needs.
---
You May Get
Elemis Tri-Enzyme Resurfacing Facial
Peel away the years for smoother, more radiant skin.
Elemis Visible Brilliance Facial
To combat ageing,stressed and slackening skin
Elemis Pro-Collagen Quartz Lift Facial
Firmer, uplifted more youthful looking appearance.
Elemis Fruit Active Glow
Bring back the glow to a lifeless complexion
Elemis Exotic Moisture Dew
Treat your skin to a moisture boost
Elemis Herbal Lavander Repair
For perfect restoration of skin balance
Elemis Taster Facial
The perfect introduction to Elemis.
Elemis Oxygen Skin Calm Facial
Pure soothing heaven for sensitive skin
Elemis S.O.S. Purifying Facial
A purifying treatment for congested skin.
Elemis Deep Tissue Back Massage
Minimum time, maximum tension, relieving result.
Elemis Deep Tissue Muscle Massage
Deep rhythmic pressure massage
Elemis Aroma Stone Therapy
Warm basalt stones to melt away tension
Elemis Musclease Aromaspa Ocean Wrap/ Float
Powerful seaweed wrap for complete muscle relaxation
Elemis Cellutax Aroma Spa Ocean Wrap
A deeply detoxifying blend to decongest and stimulate the system.
ElemisFace and Body Sensation
Pure Body indulgence with exceptional anti-ageing facial results.
Elemis Urban Cleanse Facial
Deep cleanse and complete skin detox
Elemis Skin IQ+ Facial
Anti-ageing booster for tired stressed skin.
1.

What sort of skin do you have?

A.&nbsp

B.&nbsp

C.&nbsp

D.&nbsp

E.&nbsp

2.

Do you have or frequently get an aching back or any muscle pain or tension?

A.&nbsp

Some pain mainly neck and back

B.&nbsp

My whole body gets that way

3.

Would you like a more youthful appearance?

A.&nbsp

B.&nbsp

Please banish my wrinkles

C.&nbsp

D.&nbsp

4.

Are you simply looking to relax?

A.&nbsp

B.&nbsp

C.&nbsp

5.

Are you looking for total luxury?

A.&nbsp

B.&nbsp