What Magical Creature Are You?
8 Questions
| Attempts: 522
---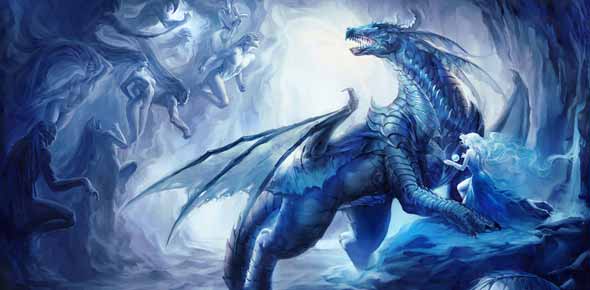 Find out what kind of magical creature you resemble in this amazing and unbelieveable quiz.
---
You May Get
fairy!
Congratulations!You are a fairy.You are majestic and light on your feet.You are very small but very powerful.You like to fly anywhere you please.People may not see it but you preduce a sparkling light and have a pinch of magic in you.
Dragon!
You are a dragon!You are very flexible and can glide through the air easily.You twist and turn like a snake,your little cousin,across the ground and in the sky.You are feirce and ferocious and every one trembles in your path.
& many more results.
Start this quiz
to find your result.
1.

What do you do if somone punches you?

A.&nbsp

B.&nbsp

C.&nbsp

D.&nbsp

Stalk them and strike later.

E.&nbsp

2.

What do you like to eat?

A.&nbsp

B.&nbsp

C.&nbsp

D.&nbsp

E.&nbsp

3.

What do you like to do best?

A.&nbsp

B.&nbsp

C.&nbsp

D.&nbsp

E.&nbsp

4.

What is your favorite color?

A.&nbsp

B.&nbsp

C.&nbsp

D.&nbsp

E.&nbsp

5.

What is your favorite ice cream flavor?

A.&nbsp

B.&nbsp

C.&nbsp

D.&nbsp

E.&nbsp

6.

What is your favorite dog?

A.&nbsp

B.&nbsp

C.&nbsp

D.&nbsp

E.&nbsp

7.

What is your favorite gemstone?

A.&nbsp

B.&nbsp

C.&nbsp

D.&nbsp

E.&nbsp

8.

What is your favorite kind of lighting element?

A.&nbsp

B.&nbsp

C.&nbsp

D.&nbsp

E.&nbsp