What Is Your Warrior Name, Clan, Apprentice, Rank And Looks Be?
7 Questions
| Total Attempts: 280
---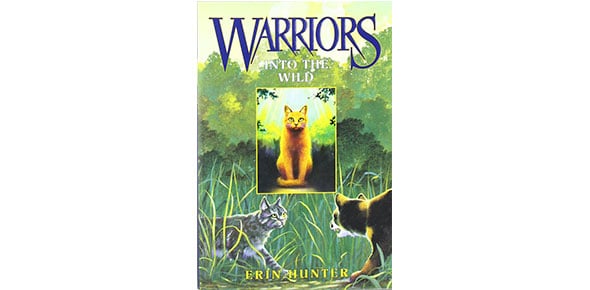 Based on the book Warriors into the Wild by Erin Hunter, there is a clan of wild cats that live in a forest. Take the quiz below to know your warrior name, clan, apprentice and looks based on it.
---
You May Get
MoonLily
You are a smart she - cat You are a silver tabby your apprentice is oakpaw you are a river clan warrior
RunningOak
You are a brown tabby tom you a the deputy of river Clan your mate is stormheart and you have three kit littleKit lilyKit and skyKit and your apprentice is sunpaw
DarkStar
You are deputy of blood Clan your mate is SilverHeart from thunderclan you are a dark gray tom with black stripes and your apprentice is bloodpaw
MossFur
You are a Brown she cat your mate is Stonewall you are a queen of Wind clan and your apprentice is shiningpaw
BrokenClaw
you are a brown tom your mate is lilyleaf you are a warrior of shadowclan you have a claw torn off on your right front paw and your apprentice is icepaw
GrassTail
You are a light gray she cat your mate is Brokenheart you are a queen and warrior of shadowclan you have two kits shadowkit and Icepaw Your apprentice is Icepaw (PS yes you mentor your own kit)
SharpClaw
You are a black and white tom your mate is silverLeaf you are a warrior of Thunderclan your Apprentice is CrowPaw
LightMoon
you are a light gold she cat you are the med cat in thunderclan your apprentice is Leafpaw your mate is deadleaf you sneak and see him he is in shadowclan
1.

RP TIME 9 fox's take over your camp what would you do???

A.&nbsp

Kill you leader and say that a fox did it and you try to help (me: COOL!!! yet mean o0o)

B.&nbsp

Kill the fox's and run like you didn't do anything

C.&nbsp

Run to the elders den and guard it

2.

RP you have a dream that your mate is going to die by the leader you....

A.&nbsp

I WOULD RUN UP TO THE LEADER AND KILL THEM LIKE scourge DID TO TIGER STAR HA (me: ... YOU GO!!!!)

B.&nbsp

Ask the med cat ,mate or a friend and stay away from the leader!!

3.

RP you have a dream that your leader push's your mate off a cliff you.....

A.&nbsp

Kick your leader and say LAY OFF SHES,HES MY MATE IF YOU PUSH HIM/HE OFF A CLIFF IT WONT JUST BE A KICK THIS TIME!!!

B.&nbsp

4.

Are you a boy or girl o0o

5.

Would you....

A.&nbsp

B.&nbsp

Plan to kill your leader (me: o0o)

C.&nbsp

D.&nbsp

Go hunting with some friends

E.&nbsp

Ask your mate if he/she wants to go hunting

6.

THIS ISN'T A Q! PS you have to make up what color eyes for what ever cat you have o0o

7.

LAST Q! would you kill your leader????

A.&nbsp

YES IM DEPUTY ILL BEOME LEADER AND KILL ALL THE LEADER AND DEPUTY'S IN THE WORLD THE I CAN OVER COME ALL OF THE WORLD HA (ME: o0o wow i see you there)

B.&nbsp