The Fatigue Quiz- An Introduction To The Symptom Guide
---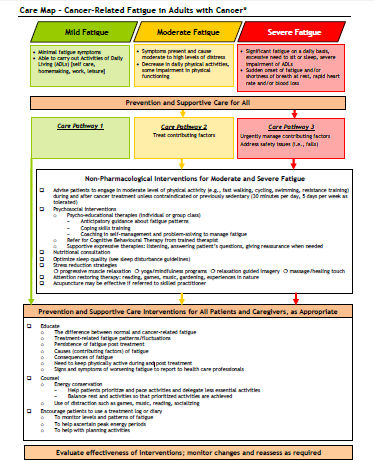 Welcome!
Are you aware of the new Fatigue Symptom Management Guideline? This new guideline was developed by the Canadian Association of Psychosocial Oncology (CAPO) along with the Cancer Journey Action Group, endorsed by Cancer Care Ontario (CCO).
This quiz is created for oncology clinicians to heighten awareness of the Fatigue Symptom Management Guide. Type your name in the box below and click Start to continue. Once you have completed the quiz, you will receive a certificate
and 0.5 credit towards your Continuing Education.


---