Symptoms And Measures Quiz On Tuberculosis!
12 Questions
| Total Attempts: 1145
---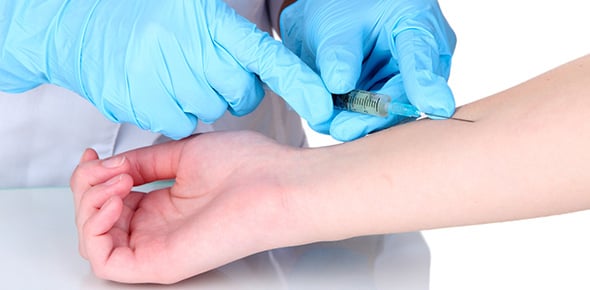 Tuberculosis is a contagious infection, that generally spreads who have prolonged coughs and sneezes in tiny droplets that contain the germs and infects the lungs. This quiz has been developed to assess your knowledge about tuberculosis disease which contains an overview of tuberculosis, infection control measures in the health care setting, and a review of the Sierra Health TB/Respiratory Protection Program. So, let's try out the quiz. All the best!
---
1.

Persistent and productive cough, weight loss, bloody sputum, night sweats, fever, and anorexia are common symptoms of TB infection.

A.&nbsp

B.&nbsp

2.

A person with latent TB is not contagious.

A.&nbsp

B.&nbsp

3.

TB is spread through skin to skin contact with an infected individual.

A.&nbsp

B.&nbsp

4.

Individuals employed in non-clinical positions at non-clinical worksites are at equal risk of contacting TB as individuals working in a clinical setting.

A.&nbsp

B.&nbsp

5.

Quantiferon Gold is not subject to reader bias in the interpretation of positive or negative results.

A.&nbsp

B.&nbsp

6.

Prior BCG vaccination can produce a false positive result if Quantiferon Gold testing is used.

A.&nbsp

B.&nbsp

7.

Blood samples for Quantiferon Gold can be tested after 12 hours of blood collection.

A.&nbsp

B.&nbsp

8.

Blood samples drawn for Quantiferon Gold testing require special handling.

A.&nbsp

B.&nbsp

9.

When a clinic patient is suspected of being infected with TB, clinic staff should give the patient an N-95 respirator mask to wear

A.&nbsp

B.&nbsp

10.

Clinics should have particulate masks available for patients as a means to decrease the spread of airborne infections.

A.&nbsp

B.&nbsp

11.

Suspected TB does not need to be reported to the health department.

A.&nbsp

B.&nbsp

12.

Confirmed TB cases are referred to the health department for treatment and follow-up.

A.&nbsp

B.&nbsp