Could My Dog Be Experiencing Separation Anxiety?
13 Questions
| Total Attempts: 4854
---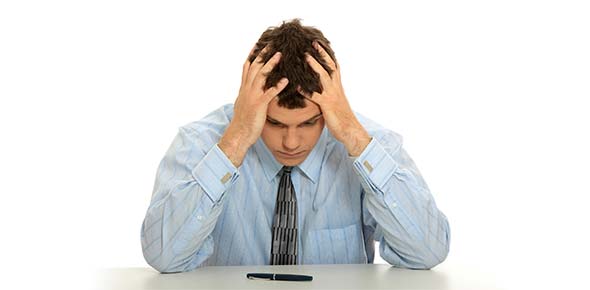 Take this short quiz to see if your dog may be suffering from seperation anxiety.
---
1.

The dog chews on a variety of things, but chewing is often focused on items that smell most like you (or a particular person in your house) such as recently discarded clothes, including underwear or socks, or favorite chairs; and /or escape routes (doors or windows).

2.

The dog only chews these items when you're gone. (If your dog chews on a few goodies, like the couch, or chews on things even when you're around, you have a houseproofing problem - see the other training tips for advice).

3.

The dog tries to stay close to the things that smell most of you (chewed stuff will still be warm when you get home)

4.

The dog pees or poops inappropriately, sometimes in many locations.

5.

The dog barks continuously during the day, perhaps after a build-up of whining. The barking is not on-off-on-off.

6.

The dog always shows these behaviors when left alone, even for short periods (30 minutes or less).

7.

The dog is wild to greet you, and is still stressed, anxious and clingy when you first arrive home. The dog does not appear "guilty" over destroyed items.

8.

Destruction begins soon after you leave; or possibly again shortly before you come home.

9.

The dog cannot be isolated from you at any time, even in a different room with the door closed.

10.

The dog sleeps with you. (This does not mean that all dogs who sleep with their owners will get separation anxiety. It does mean that dogs that survive being apart from you at night can survive it during the day, too).

11.

Sometimes, the dog can be left alone in a car (for any length of time) or other unusual location, without showing anxiety or destructiveness.

12.

The dog gets increasingly distressed as you prepare to leave.

13.

The dog is constantly following you and demanding your attention when you are home.