Quiz On Rights & Entitlements
11 Questions
| Attempts: 33
---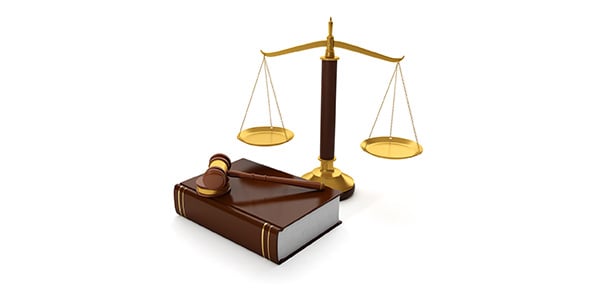 ---
1.

Children can suffer different forms of abuse. These include physical abuse, emotional abuse, sexual abuse and neglect. If you are given a case study in an assessment you may be expected to pick out examples of the abuse. When children suffer from abuse or neglect they will likely show some physical or behavioural sign of the abuse. You will also be expected to identify the sign of abuse that is present in the child. This can be something like bruises or a broken bone (physical sign) or being aggressive towards other children at school (behavioural).The following case study relates to the next 3 questions.Tina 3 and Rachel 11 live with their mum Alison. Alison is a single parent who has problems with alcohol and substance addiction. With support, Alison managed to stay off drugs and alcohol for some time but following the unexpected death of her brother 6 months ago, she started using illegal drugs and drinking excessively again.Alison is spending a large portion of the money she receives in benefits on illegal drugs and alcohol. As a result there is very little food in the house and Tina and Rachel often are given no dinner and go to bed hungry. Rachel tries to make cereal or sandwiches for them to eat but sometimes there is no bread in the house. If there is only a little amount of milk left Rachel puts this in Tina's bowl of cereal and eats hers dry.Tina often wakes up crying in the night because she is so hungry. Rachel tries to waken her mother who has passed out after drinking all night but Alison doesn't waken up. Rachel feels very anxious and deeply upset that she has no food to give her little sister and is often exhausted by morning after getting very little sleep.One morning Rachel complained loudly to her mother that there was no food in the house and that she and Tina were hungry. Alison, who was still intoxicated slapped Rachel across the face leaving a red mark and a scratch where she scratched Rachel with her nail.As a result Rachel has been missing a lot of school and when she does attend she falls asleep in class and finds it very difficult to concentrate. She also doesn't like going to school because she is very worried about leaving her sister at home in the care of her mum. One day last week, while Rachel was at school, Tina tried to climb up to a high cupboard to look for food but fell and banged her head. She has a lump and bruise on her forehead but Alison has not taken her to see a doctor or nurse.1. GIVE AN EXAMPLE OF NEGLECT THAT ONE OF THE CHILDREN HAS SUFFERED AND DESCRIBE AN EMOTIONAL INDICATOR OF THIS.

2.

2. GIVE AN EXAMPLE OF PHYSICAL ABUSE THAT ONE OF THE CHILDREN HAS SUFFERED AND DESCRIBE A PHYSICAL INDICATOR OF THIS.

3.

3. GIVE AN EXAMPLE OF NEGLECT THAT ONE OF THE CHILDREN HAS SUFFERED AND DESCRIBE A PHYSICAL INDICATOR OF THIS.

4.

The UN Convention on the Rights of the Child is a significant piece of legislation which protects children from abuse and exploitation. Give two examples of the ways in which this legislation relates to the protection of these children (Tina and Rachel).

5.

All humans have rights. These do not have to be earned. They belong to all people regardless of race, religion, gender etc.

A.&nbsp

B.&nbsp

6.

The following are examples of documents/laws which enshrine and protect universal human rights:Magna Carta, The Universal Declaration of Human Rights, The American Declaration of Independence.

A.&nbsp

B.&nbsp

7.

Three examples of Human Rights include

8.

Give another example of a participation right that children have according to the UN Convention on Children's rights.

9.

Give another example of a developmental right.

10.

Give another example of a survival right.