Which Fruit Do You Eat Most?
15 Questions
| Total Attempts: 211
---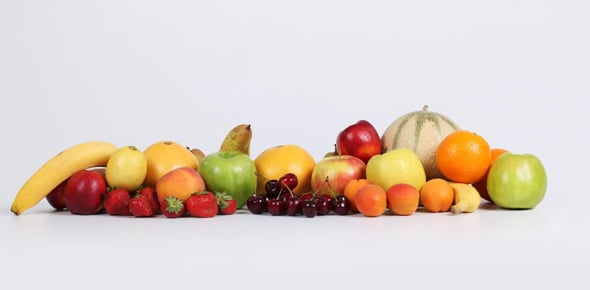 Fruits are among the healthiest foods in the world. They have so much health benefits in our bodies. Which are your favorite fruits and how do you like eating them? Find out this and more in the quiz below.
---
1.

Which fruit has a fuzzy skin?

A.&nbsp

B.&nbsp

C.&nbsp

D.&nbsp

2.

Which fruit got its name because it looks like a large pinecone?

A.&nbsp

B.&nbsp

C.&nbsp

D.&nbsp

3.

Which of these fruits does not have a smooth skin?

A.&nbsp

B.&nbsp

C.&nbsp

D.&nbsp

4.

Which of these fruits has an inedible outside covering?

A.&nbsp

B.&nbsp

C.&nbsp

D.&nbsp

5.

Which fruit is mainly grown in Hawaii?

A.&nbsp

B.&nbsp

C.&nbsp

D.&nbsp

6.

Which fruit has short, sharp leaves rising from its top?

A.&nbsp

B.&nbsp

C.&nbsp

D.&nbsp

7.

A prune is what kind of dried fruit?

A.&nbsp

B.&nbsp

C.&nbsp

D.&nbsp

8.

Which fruit is filled with juicy, bright red edible seeds?

A.&nbsp

B.&nbsp

C.&nbsp

D.&nbsp

9.

Which fruit grows on a bramble that has thorns?

A.&nbsp

B.&nbsp

C.&nbsp

D.&nbsp

10.

The inner fruit of a blood orange is which color?

A.&nbsp

B.&nbsp

C.&nbsp

D.&nbsp

11.

Which fruit is used in making chewing gum and tastes like cinnamon and pear?

A.&nbsp

B.&nbsp

C.&nbsp

D.&nbsp

12.

Eating fruits high in vitamin C prevents what?

A.&nbsp

B.&nbsp

C.&nbsp

D.&nbsp

13.

Navel oranges are easy to eat because they have no what?

A.&nbsp

B.&nbsp

C.&nbsp

D.&nbsp

14.

Which of these fruits does not grow on a tree?

A.&nbsp

B.&nbsp

C.&nbsp

D.&nbsp

15.

Which of the following fruits is usually red?

A.&nbsp

B.&nbsp

C.&nbsp

D.&nbsp