Gymnastics Trivia Facts Quiz: How Well Do You Know?
9 Questions
| Total Attempts: 509
---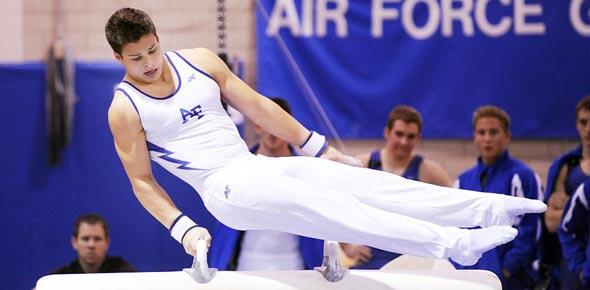 How well do you know about Gymnastics? This quiz will determine your knowledge of gymnastics. There are so many exciting trivia facts about this sport. For example, Mary Lou Retton was the first female gymnast to win a gold medal in 1984. This gold medal was an enormous victory, not only for women but also for Gymnastics as a sport itself. Try the quiz and find out how much you know about gymnastics.
---
1.

What is the highest score you can get in gymnastics?

A.&nbsp

B.&nbsp

C.&nbsp

D.&nbsp

2.

In women's gymnastics, how many events are there?

A.&nbsp

B.&nbsp

C.&nbsp

D.&nbsp

3.

Who was the youngest gymnast of the Magnificent Seven in Atlanta 1996?

A.&nbsp

B.&nbsp

C.&nbsp

D.&nbsp

4.

Which of these gymnasts was the first woman ever to score a perfect 10 in the Olympics?

A.&nbsp

B.&nbsp

C.&nbsp

D.&nbsp

5.

Which of these gymnasts is Romanian?

A.&nbsp

B.&nbsp

C.&nbsp

D.&nbsp

6.

Who was the only American gymnast to win an individual gold medal in the 1996 Olympics?

A.&nbsp

B.&nbsp

C.&nbsp

D.&nbsp

7.

The typical time limit for a competitive cheerleading performance is?

A.&nbsp

B.&nbsp

C.&nbsp

D.&nbsp

8.

How many events are typically held in a men's gymnastics meet?

A.&nbsp

B.&nbsp

C.&nbsp

D.&nbsp

9.

Which of these gymnastic vaults is considered a level 6 vault?

A.&nbsp

B.&nbsp

C.&nbsp

D.&nbsp