Patient's Rights, Mandatory Reporting, Confidentiality & Hippa
---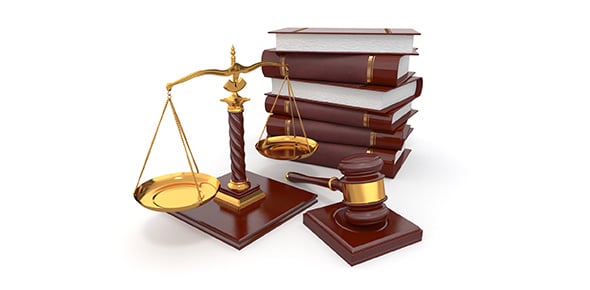 This quiz must be taken each year by employees. The information is very important and remember that you will be held accountable for the information in this training. Though it might seem to be a "hoop" to jump through, this information is a great reminder of how important it is that we provide exceptional care to our patients and residents!

You do not need to print out your certificate at the end of the quiz. Human resources will have an electronic copy of your results. Feel free to print one out for your Read morewall if you would like.
---
1.

•Beaver Valley Hospital has adopted the following in regards to patient's rights. Each patient receives a copy of their rights when they are admitted to the hospital and this document is posted throughout the facility. •You have the right to access all medical records and to purchase at a cost not to exceed the community standard, and within a reasonable time frame, photocopies of your record. •You have the right to be fully informed of your medical health status in a language you can understand. •You have the right to refuse treatment. •You have the right to formulate an advanced directive. If you would like more information regarding advance directives, please ask a member of the staff. •You have the right to considerate and respectful care and to be free from all forms of abuse and harassment. •You have the right to participate in decision making involved in managing your health care with your physician and nursing staff or to have a designated representative involved. •You have the right to express complaints regarding the care received and to have those complaints resolved to your satisfaction. You can lodge a complaint at any time. Your complaint can be made verbally or in writing. You can express a complaint to any member of the hospital staff, administration or physician. If the complaint is such you wish not to contact a member of the staff, an address will be provided. •You have the right to refuse to participate in experimental treatment or research. •You have the right to personal privacy. You have the right to be examined and treated in surroundings designed to give visual and auditory privacy as your condition allows. •You have the right to confidentiality of your records and your hospital stay.

2.

Patients of BVH have the right to participate in their formulation and implementation of their treatment plan.

Explanation

True, Not only do they have the rights, the hospital has the responsibility to ensure that they are involved.

3.

It is the responsibility of hospital staff to assist patients to formulate advance directives.

Explanation

False, we must provide information but cannot be involved in the details of the directives.

4.

Parents of a child have the right to refuse treatment unless it is an obvious life threatening situation.

Explanation

False, parents in the State of Utah can make medical decisions according to their own beliefs that might not agree with medical providers.

5.

Patients have the right to personal privacy within the hospital though it may be limited by their condition or the necessity of a roommate.

Explanation

True, we try to maintain privacy whenever possible but circumstances may arise that necessitate a roommate.

6.

Patients may ring their call light as often as they like and expect friendly service.

Explanation

True, we must always try to be friendly.

7.

Patients may be frustrated with their care without reason.

Explanation

True, people who are sick are often frustrated with their care and condition. The fact that they are not feeling well could cause them frustration even if the care is exemplary.

8.

Patients who are physically impaired and struggle with ambulation should not be allowed to use restroom facilities independently.

Explanation

False, patients have the right to make decisions even if it might place them in danger. Caregivers should encourage patients to ask for help though have to allow decisions to be made by the patients or residents if necessary.

9.

Patients are allowed to have a copy of their records immediately upon request.

Explanation

False, the facility should take the time to compile the records and ensure that they are complete and finalized. There are specific time frames and costs associated with medical records.

10.

Beaver Valley Hospital would like to affirm its stance on confidentiality and reminds all employees that a breech of confidentiality could result in termination of employment. One of the biggest strengths of this facility is the kindness and friendliness of its staff. One of the most difficult challenges is the kindness and friendliness of the staff. Employee Handbook states: –When a patient enters the hospital, we assume an obligation to keep in confidence all that pertains to the patient and relatives. This responsibility is shared by you and everyone working at this facility. Reasons for admissions, diagnosis and treatment of patients, are absolutely confidential informational and must be respected. Information concerning patients is never discussed with anyone not involved in the direct car of the patient, in or about of the hospital. Disclosure of confidential material will be grounds for immediate dismissal. –News releases are to be made only by the Administrator or a specially authorized person in his absence. Internal confidentiality/privacy: Employees should continue to be friendly and helpful. Employees should consciously avoid asking questions that puts patients "on the spot." –How are you? –Hey, what's going on? Though appropriate questions outside the facility, there are other ways to be friendly that do not encourage the sharing of medical information. Remember that pt. information is on a NEED TO KNOW basis. If employees are not DIRECTLY involved in the patient's care, they do not need to know. Please be careful when discussing patient information in places that others might be present or able to hear what you are saying.

11.

It is appropriate to discuss the fact that an individual is a patient in the hospital provided that no specific information regarding their condition is provided.

Explanation

False, the fact that someone is in the hospital is specific information.

12.

If you see an acquaintance in the waiting room, it is appropriate to ask, "how's it goin?"

Explanation

False, it puts the patient on the spot to tell why they are there.

13.

It is not considered a breech of confidentiality to speak to other hospital employees regarding the condition of a patient because they have confidentiality requirements.

Explanation

False. The fact that a person is an employee does NOT enable them to have access to a patient's confidential medical information. Only those who absolutely need to know should have access to protected medical information.

14.

You may discuss patient information with a spouse of a patient provided that you have not been instructed otherwise by the patient.

Explanation

False, technically. Though it occurs, discussion with a spouse should be with the patient's permission.

15.

According to the BVH Employee Manual, disclosure of confidential information is grounds for immediate dismissal.

Explanation

The correct answer is true because the statement clearly states that disclosure of confidential information is a reason for immediate dismissal according to the BVH Employee Manual. This implies that employees are expected to keep confidential information private, and failure to do so can result in severe consequences such as losing their job.

16.

Clergy members are a special exception regarding confidentiality laws.

Explanation

False, clergy members have the same rights though the facility may ask for approval to provide information to facilitate support for the patient.

17.

Simply remember to be very cautious about information you obtain while in the facility. Though it may seem innocent, any information you provide may cause a problem for another person. Be friendly, helpful and very confidential!

18.

Mandatory reporting is required by Utah Law. Situations that require mandatory reporting may include but is not limited to: –Domestic Violence –Child Abuse –Assault –Gunshot wound –Accident of a suspicious nature –Rape Domestic Violence facts: –More than two million women are severely assaulted each year. –Injuries related to domestic violence are more common than auto accidents, common accidents or all other factors combined. –25-35% of all injuries treated in an emergency room will be DV related. –Utah law mandates that injuries inflicted by the act of a another person must be reported by health care professionals to law enforcement. Child abuse must be reported by ANY individual. Laws protecting children are clear and easy to interpret. In a hospital setting, health care professionals are especially responsible to report any suspected issues of child abuse. -A health care provider that fails to report abuse of any kind is subject to prosecution and can be charged with a class b misdemeanor and a fine of up to $1000. - Beaver Valley Hospital policy requires that nursing staff notify the social work department in the following situations: –Rape Child Abuse –Domestic Violence Suicide attempt –Violent Crime Non-accidental wound –Suspicious accident -The policy requires that nursing staff contact the LCSW regardless of the opinion of any other professional.- -The policy complies with Utah law and discharges liability from the RN to the LCSW. -It is important to remember that it remains the responsibility of the observing party to ensure that the alleged abuse is reported. However, if you follow hospital policy, it does essential discharge your liability.

19.

Utah law requires health care professionals to report cases of rape, domestic violence, violent assault, and child abuse to the authorities.

Explanation

Utah law mandates that health care professionals must report incidents of rape, domestic violence, violent assault, and child abuse to the authorities. This means that if a health care professional becomes aware of any of these situations, they are legally obligated to inform the appropriate authorities.

20.

You do not have to report child abuse if you don't believe that the person is being truthful or might be "playing a game"

Explanation

False, the authorities will decide if it did or did not occur. Any report of child abuse will be immediately reported.

21.

If you make a report to law enforcement regarding child abuse or domestic violence, and the report turns out to be not true, the family may sue you civilly and you may also be charged criminally.

Explanation

False, the law simply requires that you do not make a malicious report.

22.

Only those who provide direct care to the patient are required to report if they know of a situation involving child abuse or neglect.

Explanation

False, every employee is mandated to report. It is recommended that all employees discuss the situation with an LCSW for guidance and assurance that the facility is aware of the report. However, it is not necessary as the facility will never stop an employee from reporting abuse and negelect nor will there be any appraisals for reports made in good faith.

23.

Hospital policy requires nursing staff to notify the Social Worker of Priority I events in the E.R. unless otherwise told by the attending physician.

Explanation

False, nurses have the responsibility to notify the social worker regardless of the opinion of any other person.

24.

If you choose not to report child abuse because you doubt it happened, you are safe from prosecution.

Explanation

False, it is not your responsibility to investigate, simply to report.

25.

There are some problems with the scoring so please don't worry about your score being lower than it should be. We have your results! Have a great day!