Take This Quiz On The Outsiders By S.E. Hinton!
10 Questions
| Total Attempts: 484
---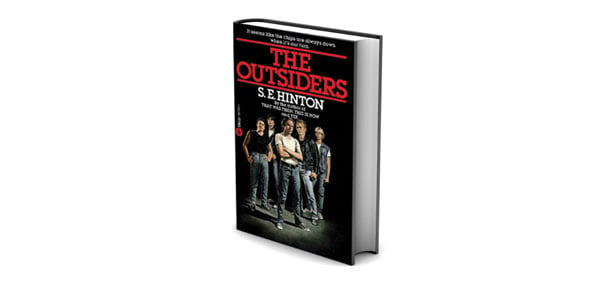 The Outsider is a novel written by S. E. Hinton, which was published in 1967 by Viking Press. Hinton started writing the novel at the age of 15. This novel depicts the tussle between two rival gangs divided by their socioeconomic status. The story is narrated by a teenaged protagonist Ponyboy Curtis. This quiz has been created to test your knowledge and recall the events and characters of the novel. So, let's try out the quiz. All the best!
---
1.

Who could Ponyboy not stand? Did his relationship change?

A.&nbsp

B.&nbsp

C.&nbsp

D.&nbsp

E.&nbsp

2.

What was Pony,Soda & Darry's last name?

A.&nbsp

B.&nbsp

C.&nbsp

D.&nbsp

E.&nbsp

3.

What poem did Pony recite from "Gone with the Wind"?

A.&nbsp

B.&nbsp

C.&nbsp

D.&nbsp

E.&nbsp

4.

What was Soda's horse named?

A.&nbsp

B.&nbsp

C.&nbsp

D.&nbsp

E.&nbsp

5.

What were the middle names of Pony and Soda?

A.&nbsp

B.&nbsp

C.&nbsp

D.&nbsp

6.

What is the name of Two-Bit girlfriend?

A.&nbsp

B.&nbsp

C.&nbsp

D.&nbsp

7.

What is Two-Bit's real name?

A.&nbsp

B.&nbsp

C.&nbsp

D.&nbsp

8.

What book did Ponyboy had to read for school?

A.&nbsp

B.&nbsp

C.&nbsp

D.&nbsp

9.

Who drived Pony home the night Johnny died?

A.&nbsp

B.&nbsp

C.&nbsp

D.&nbsp

10.

What kind of soup did Darry make Pony?

A.&nbsp

B.&nbsp

C.&nbsp

D.&nbsp