Do You Know How To Operate A Personal Computer?
12 Questions
| Total Attempts: 1278
---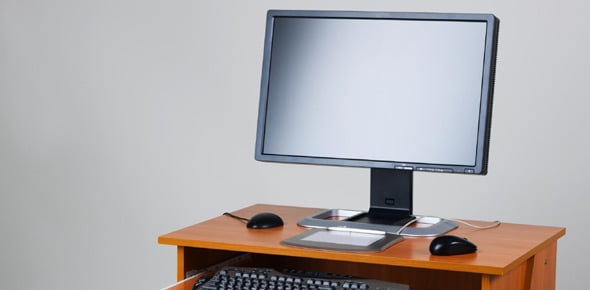 In today's era if you don't know how to operate a computer then you are not counted as Techno savvy. Whether its school, college or office computer is a necessity for completing any task. Even computer education is mandatory in all institutions. This quiz has been created to test your knowledge about computer basic functions, components and how to operate it. Read the questions carefully and answer. So, let's try out the quiz. All the best!
---
1.

Which of the following is NOT an output device.

A.&nbsp

B.&nbsp

C.&nbsp

D.&nbsp

2.

DOS was the first widely-installed operating system for personal computers. What does DOS stand for?

A.&nbsp

B.&nbsp

C.&nbsp

D.&nbsp

It's an abbreviation of the word "doors."

3.

Which of these is not a computer operating system?

A.&nbsp

B.&nbsp

C.&nbsp

D.&nbsp

4.

In what form does the Internet move information between users' computers?

A.&nbsp

B.&nbsp

C.&nbsp

D.&nbsp

5.

Which of the following is a computer operating system?

A.&nbsp

B.&nbsp

C.&nbsp

D.&nbsp

6.

Which of these operating systems is made by Microsoft?

A.&nbsp

B.&nbsp

C.&nbsp

D.&nbsp

7.

Which of these is not a computer font?

A.&nbsp

B.&nbsp

C.&nbsp

D.&nbsp

8.

Which of these relates to a computer?

A.&nbsp

B.&nbsp

C.&nbsp

D.&nbsp

9.

What is a word relating to transferring electronic data?

A.&nbsp

B.&nbsp

C.&nbsp

D.&nbsp

10.

A computer cannot 'boot' if it does not have the

A.&nbsp

B.&nbsp

C.&nbsp

D.&nbsp

11.

What do you call the programs that are used to find out possible faults and their causes?

A.&nbsp

Operating system extensions

B.&nbsp

C.&nbsp

D.&nbsp

12.

The technology that stores only the essential instructions on a microprocessor chip and thus enhances its speed is referred to as

A.&nbsp

B.&nbsp

C.&nbsp

D.&nbsp