Offbeat Quiz: Based On Popular Articles In Past Week
---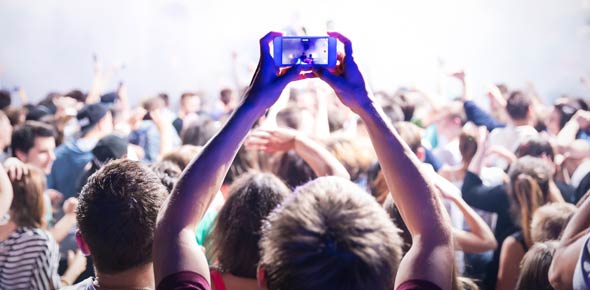 Offbeat readers had an average percentage score of 58% last week (see chart). See how well you do on this quiz, which is based on Offbeat articles in the past week.
---
1.

Neighbors left animal carcasses scattered in a foreclosed home in Michigan. A carcass of this critter was NOT found in the home:

A.

B.

C.

D.

Explanation

Real estate agents found feces and three dead raccoons in the vacant home. Dead and dying squirrels later were dumped in the house. Surveillance cameras were placed inside, and on Aug. 4 the house was found to be infested with crickets.

2.

A drunk guy drove a limo bus home in Nebraska and a drunk guy fell asleep atop a train in Maine. Which story do you think had more online traffic?

A.

Drunk guy drives limo bus

B.

Drunk guy sleeps atop train

Correct Answer

A. Drunk guy drives limo bus

Explanation

The story of the drunk guy driving a limo bus is likely to have more online traffic because it involves a potentially dangerous situation where the person is operating a vehicle while intoxicated. Such stories tend to attract more attention and generate more interest among the online audience. Additionally, the use of a limo bus adds an element of novelty to the story, making it more intriguing and shareable. On the other hand, the story of a drunk guy sleeping atop a train, while unusual, may not have the same level of widespread appeal and interest.

3.

Two men were caught sleeping in caskets at a funeral home in Tennessee. True or false: They both got away.

Explanation

One man escaped, but police caught and arrested Barrett Lance Hartsock, who was charged with burglary and vandalism over $1,000.

4.

A driving instructor in Iowa is accused of giving teen girls something illegal during driving time. It was ...

Explanation

Coralville police say a driving instructor is charged with providing alcohol to minors for allegedly offering wine to two teenage girls during driving time and then continuing with their lessons.

5.

A runaway cow in Germany has captivated the country. The cow's name is ...

A.

B.

C.

Explanation

Locals have reported a few sightings of the brown dairy cow with the white head, but every time search teams have tried to capture her, Yvonne had already hoofed it from the area.

6.

Brothers in Idaho helped their mother give birth to a baby girl, named Helena. How many brothers does Helena have?

Explanation

Taking directions from his mother, Adam and his 11-year-old brother, Andy, guided their little sister and held her head while she was born. Meanwhile, 9-year-old Scott watched over Jonathan, 6, and Justin, 2.

7.

A duo won a pizza challenge by eating 12 pounds of it in an hour. True or false: The event took place in Wisconsin.

Explanation

They won at an Oshkosh (Wis.) location of a restaurant.

8.

A man in Brazil sleeps in a casket to honor his friend. About how many years has he been doing this?

A.

B.

C.

Correct Answer

C. More than 20 years

Explanation

Every Friday night for 23 years, Zeli Rossi has traded his bed in Brazil's southeastern state of Minas Gerais for a coffin.

9.

A councilman in Alaska trashed a hotel room. Which of the following is he NOT accused of doing?

A.

B.

C.

D.

Correct Answer

B. Flooding the bathroom

Explanation

The hotel reported that damage to his room included urine on two mattresses and a chair, vomit on the carpet, ruined bedding, and a burned mattress

10.

Of the following stories, which had the most traffic generated from reader comments?

A.

Topless protest in North Carolina

B.

Lifeguard sues over skimpy trunks

C.

Man uses feet to stop car

Correct Answer

A. Topless protest in North Carolina

Explanation

The topless protest in North Carolina likely had the most traffic generated from reader comments because it is a controversial and attention-grabbing topic. People are more likely to engage in discussions and debates when it comes to sensitive and provocative subjects like nudity and protests. This would result in a higher number of comments and overall engagement compared to the other two stories about a lifeguard suing over skimpy trunks and a man using his feet to stop a car, which may not have generated as much interest or controversy.