What's Your Splendour In The Grass Style?
6 Questions
| Attempts: 104
---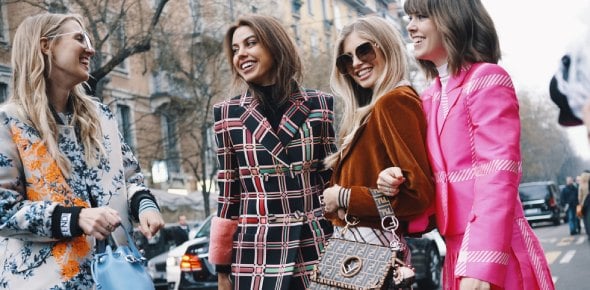 With Splendour in the Grass fast approaching, River Island decided to celebrate by asking what your style is for the upcoming festival. With styling from fashion bloggers, Chloe Ting, Gemma Lawrence, Kate Skelly and Sam Sidney we have you covered for style inspiration and the latest festival trends.
---
You May Get
Boho Babe
Bohemian, floral or hippy chic is your thing; you love everything about festivals and the freedom that comes with it which is shown through your style. You make messy hairstyles look amazing whether it's with an up do, flowing locks or gorgeous hair accessory.
Grunge
90's grunge is back and you have fully embraced the teen spirit trend. Darker colours are your thing and you're not afraid to embrace bold makeup. You have a cool aura about you and often have the latest up and coming bands on your radar.
& many more results.
Start this quiz
to find your result.