Take Our Quiz To See What You Really Know Animal Myths
---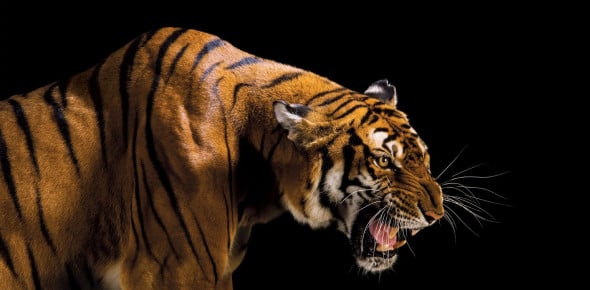 Do you think you know your animal myths and legends? Take our quiz to see what you really know about them! Animals are our companions, at least the domestic ones, and we propagate many myths about them, many of which are untrue! These myths have been spread over the years among many people because that is what they were told as children, and the cycle continues when those children get older. Sometimes it is just a matter of being uninformed and unaware. Increase your awareness of all these animal myths and level up your knowledge today!
---
1.

Elephants never forget.

Explanation

Elephants have a remarkable memory and are known for their ability to remember complex social relationships, long-distance migration routes, and locations of food and water sources. They can recall past experiences and recognize individual elephants even after long periods of separation. This exceptional memory is crucial for their survival in the wild and helps them navigate their vast territories. Therefore, the statement "Elephants never forget" is considered true due to their remarkable memory capabilities.

2.

Opossums hang from trees by their tails.

Explanation

Opossums do not hang from trees by their tails. While they are capable of using their prehensile tails to grasp branches and stabilize themselves, they do not hang from trees in the same way that monkeys or sloths do. Opossums primarily use their tails for balance and support while climbing or moving through trees, but they typically rest on branches or in tree hollows rather than hanging upside down.

3.

A mother bird abandons her chicks if a human touches them.

Explanation

The given statement is false. Mother birds do not typically abandon their chicks if a human touches them. While some bird species may be sensitive to human interference and may become stressed or disturbed by it, it is not a universal behavior for mother birds to abandon their chicks solely based on human touch. The behavior of mother birds towards their chicks is influenced by various factors such as their natural instincts, the presence of predators, and the overall safety of the environment.

4.

Turkeys are so dumb they look up in the rain and drown.

Explanation

This statement is a stereotype and not based on factual evidence. Turkeys are not dumb animals and do not look up in the rain and drown. Like other birds, they have natural instincts and behaviors to protect themselves from rain and other environmental conditions. Therefore, the statement is false.

5.

A dog's mouth is cleaner than a human's.

Explanation

This statement is false. A dog's mouth is not cleaner than a human's. Dogs have different bacteria in their mouths compared to humans, and they also have a tendency to lick things, including their own bodies and other unsanitary objects. This can lead to the transfer of bacteria and potentially cause infections. Additionally, dogs can carry parasites in their mouths, such as fleas or ticks, which humans do not have. Therefore, it is not accurate to say that a dog's mouth is cleaner than a human's.

6.

It's a good idea to give milk to cats.

Explanation

Giving milk to cats is not necessarily a good idea. While some cats may enjoy milk, many cats are lactose intolerant and cannot properly digest it. Drinking milk can cause digestive upset, including diarrhea and vomiting. It is important to provide cats with a balanced diet that meets their specific nutritional needs, which can be achieved through commercial cat food.

7.

Cats purr for a number of reasons, not just when they're happy.

Explanation

Cats purr for various reasons, not just to express happiness. While many people associate purring with contentment, cats also purr when they are anxious, in pain, or seeking attention. Purring is a way for cats to communicate and can serve as a form of self-soothing. Therefore, it is true that cats purr for reasons other than just being happy.

8.

A cow has four stomachs.

Explanation

Cows have a unique digestive system that allows them to efficiently break down plant material. They have a specialized stomach called the rumen, which is divided into four compartments. These compartments work together to ferment and digest the tough cellulose found in plants. While it is not technically correct to say that cows have four separate stomachs, they do have four compartments within their stomach that serve different functions in the digestion process. Therefore, the statement "A cow has four stomachs" is true.

9.

You can't teach an old dog new tricks.

Explanation

This statement means that it is difficult for older individuals to learn new things or change their habits. However, this answer states that the statement is false, suggesting that it is possible to teach an old dog new tricks. This implies that older individuals can indeed learn new things and adapt to new situations, contradicting the common belief that they are set in their ways.

10.

Crocodiles cry when they eat.

Explanation

Crocodiles do not cry when they eat. This statement is a common myth. Crocodiles do have tear glands, but they are not connected to their emotions. The tears produced by crocodiles are actually a way for them to remove excess salt from their bodies. When they eat, their tear glands produce tears to help flush out the salt. So, the statement that crocodiles cry when they eat is false.