What Wedding Style Are You?!
9 Questions
| Attempts: 420
---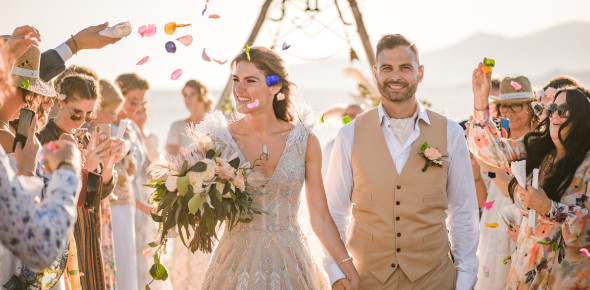 This style quiz will help us narrow down what type of wedding style you have!
---
You May Get
Rustic Style
You are in to the DIY ideas and decor! You enjoy being outdoors, love the country opposed to cities and towns, and have a simple elegance to yourself!
Classic Style
You are the cinderella fairytale type. You are aiming for the timeless look. Everything should be perfect and elegant! The classic style will never be outdated.
& many more results.
Start this quiz
to find your result.
1.

CHOOSE A DRESS

A.&nbsp

B.&nbsp

C.&nbsp

D.&nbsp

E.&nbsp

F.&nbsp

G.&nbsp

H.&nbsp

2.

CHOOSE A RECEPTION SETUP

A.&nbsp

B.&nbsp

C.&nbsp

D.&nbsp

E.&nbsp

F.&nbsp

G.&nbsp

H.&nbsp

3.

CHOOSE A CENTERPIECE

A.&nbsp

B.&nbsp

C.&nbsp

D.&nbsp

E.&nbsp

F.&nbsp

G.&nbsp

H.&nbsp

4.

CHOOSE A BOUQUET

A.&nbsp

B.&nbsp

C.&nbsp

D.&nbsp

E.&nbsp

F.&nbsp

G.&nbsp

H.&nbsp

5.

CHOOSE A CAKE

A.&nbsp

B.&nbsp

C.&nbsp

D.&nbsp

E.&nbsp

F.&nbsp

G.&nbsp

H.&nbsp

6.

CHOOSE AN INVITATION

A.&nbsp

B.&nbsp

C.&nbsp

D.&nbsp

E.&nbsp

F.&nbsp

G.&nbsp

H.&nbsp

7.

CHOOSE A CEREMONY

A.&nbsp

B.&nbsp

C.&nbsp

D.&nbsp

E.&nbsp

F.&nbsp

G.&nbsp

H.&nbsp

8.

CHOOSE A COUPLE

A.&nbsp

B.&nbsp

C.&nbsp

D.&nbsp

E.&nbsp

F.&nbsp

G.&nbsp

H.&nbsp

9.

CHOOSE A PHOTO

A.&nbsp

B.&nbsp

C.&nbsp

D.&nbsp

E.&nbsp

F.&nbsp

G.&nbsp

H.&nbsp