What Is Your Hockey Goal Celebration?
8 Questions
| Attempts: 1119
---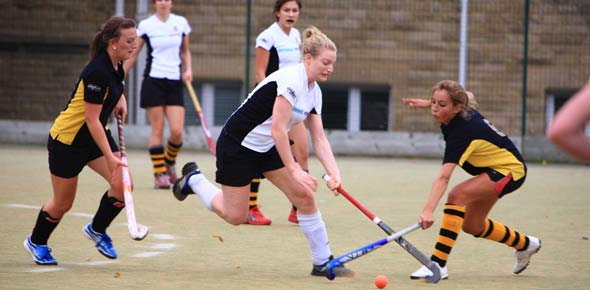 There are so many ways to celebrate a goal. Which is the one that most suits you?
---
You May Get
Low Key Salute (Calm)
Your goal celebration is a low key salute. No need to get worked up about stuff like scoring. Goals happen all the time. No big deal. Babies happen all the time, too, so no need to be excited about the birth of your children or winning a lottery or surviving a fiery car crash. You are one calm, cool, nearly-dead-inside customer.
Classic Fist Pump (Meat and Potatoes)
Your goal celebration is the classic fist pump. You're a meat and potatoes kind of guy or gal. Why stray from the tried and tested? This basic expression of excitement is a part of human DNA. You bust this move out when the your team scores, when you finish an assignment or when your food arrives at a restaurant. Your fist pump arm is slightly more developed.
& many more results.
Start this quiz
to find your result.
1.

Who's your favourite super hero?

A.&nbsp

B.&nbsp

C.&nbsp

D.&nbsp

2.

Which job best suits you?

A.&nbsp

B.&nbsp

C.&nbsp

3.

What's most important to you?

A.&nbsp

B.&nbsp

C.&nbsp

D.&nbsp

4.

What is your favourite drink?

A.&nbsp

B.&nbsp

C.&nbsp

D.&nbsp

5.

Which colour best describes you?

A.&nbsp

B.&nbsp

C.&nbsp

D.&nbsp

6.

Which US city best describes you?

A.&nbsp

B.&nbsp

C.&nbsp

D.&nbsp

7.

What are you most likely to be doing online?

A.&nbsp

B.&nbsp

C.&nbsp

Chatting with/emailing pals

D.&nbsp

Flaming people in a comments section

8.

When someone accidentally spills your drink you…

A.&nbsp

B.&nbsp

C.&nbsp

D.&nbsp

Spin around a lot to confuse them