Learn Something New With This General Knowledge Quiz
---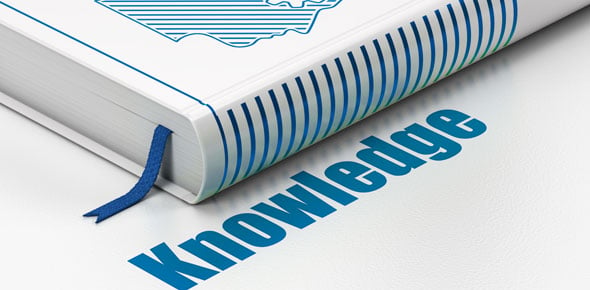 "More you search more you learn new thing"
---
1.

Who developed Yahoo?

A.&nbsp

Dennis Ritchie & Ken Thompson

B.&nbsp

C.&nbsp

D.&nbsp

Correct Answer

B. David Filo & Jerry Yang

Explanation

David Filo and Jerry Yang are the co-founders of Yahoo. They developed Yahoo as a web directory and search engine in 1994 while they were studying at Stanford University. They initially named it "Jerry and David's Guide to the World Wide Web" and later changed it to Yahoo. They played a significant role in the growth and success of Yahoo, turning it into one of the most popular and widely used websites in the early days of the internet.

2.

'DB' computer abbreviation usually means ?

A.&nbsp

B.&nbsp

C.&nbsp

D.&nbsp

Correct Answer

B. Database

Explanation

The correct answer is "Database" because in computer terminology, "DB" is commonly used as an abbreviation for "Database." A database is a structured collection of data that is organized and stored in a computer system. It allows for efficient management, storage, retrieval, and manipulation of large amounts of data. Therefore, "Database" is the most appropriate option for the given abbreviation.

3.

Which of the following is used in pencils?

A.&nbsp

B.&nbsp

C.&nbsp

D.&nbsp

Correct Answer

A. Graphite

Explanation

Graphite is used in pencils because of its unique properties. It is a form of carbon that has a layered structure, allowing it to leave marks on paper when applied with pressure. Graphite is soft and brittle, making it perfect for writing and drawing purposes. Charcoal, phosphorous, and silicon do not possess the same characteristics as graphite and are not commonly used in pencils.

4.

What Benjamin Franklin invented?

A.&nbsp

B.&nbsp

C.&nbsp

D.&nbsp

Correct Answer

B. Bifocal spectacles

Explanation

Invented in 1760.

A list of Benjamin Franklin's inventions reveals a man of many talents and interests. It was the scientist in Ben that brought out the inventor. His natural curiosity about things and the way they work made him try to find ways to make them work better.

Ben had poor vision and needed glasses to read. He got tired of constantly taking them off and putting them back on, so he decided to figure out a way to make his glasses let him see both near and far. He had two pairs of spectacles cut in half and put half of each lens in a single frame. Today, we call them bifocals.

5.

Who invented Fountain Pen?

A.&nbsp

B.&nbsp

C.&nbsp

D.&nbsp

Correct Answer

C. Lewis E. Waterman

Explanation

Lewis E. Waterman is credited with inventing the Fountain Pen. He patented the first practical fountain pen in 1884. This invention revolutionized writing instruments as it eliminated the need for dipping pens in ink. Waterman's fountain pen featured a feed system that controlled the flow of ink, providing a smooth and consistent writing experience. His invention laid the foundation for the modern fountain pens that we use today.

6.

The product of two numbers is 120 and the sum of their squares is 289. The sum of the number is:

A.&nbsp

B.&nbsp

C.&nbsp

D.&nbsp

Explanation

Let the numbers be x and y.

Then, xy = 120 and x2 + y2 = 289.

(x + y)2 = x2 + y2 + 2xy = 289 + (2 x 120) = 529

x + y = 529 = 23.

7.

Here are some words translated from an artificial language. gorblflur means fan belt pixngorbl means ceiling fan arthtusl means tile roof Which word could mean "ceiling tile"?

A.&nbsp

B.&nbsp

C.&nbsp

D.&nbsp

Correct Answer

C. Pixnarth

Explanation

Gorbl means fan; flur means belt; pixn means ceiling; arth means tile; and tusl means roof. Therefore, pixnarth is the correct choice.

8.

Pick out the most effective word(s) from the given words to fill in the blank to make the sentence meaningfully complete. I saw a ...... of cows in the field.

A.&nbsp

B.&nbsp

C.&nbsp

D.&nbsp

Explanation

herd-a group of animals of one kind that live and feed together

9.

CORRECT ANSWER WRITE ON THE BOX BELOW

Explanation

Starting bottom left and moving clockwise around the triangle, numbers follow the sequence of Square Numbers.

10.

Who is the father of English Poetry?

A.&nbsp

B.&nbsp

C.&nbsp

D.&nbsp

Explanation

Chaucer is considered the father of English Poetry because he is widely regarded as the first poet to write in English vernacular. His most famous work, "The Canterbury Tales," played a crucial role in establishing English as a literary language and influenced future generations of poets. Chaucer's innovative use of English vernacular and his contributions to the development of English poetry make him the most fitting choice for the title of the father of English Poetry.

11.

What is the largest state in the USA?

A.&nbsp

B.&nbsp

C.&nbsp

D.&nbsp

Explanation

Alaska is the largest state in the USA. It has a land area of approximately 665,384 square miles, making it larger than any other state. This is due to its vast size and expansive wilderness, including the presence of the Alaskan Mountain Range and numerous national parks. Alaska's large land area also contributes to its diverse geography and climate, ranging from glaciers and tundra in the north to forests and coastline in the south.

12.

What is the worlds tallest grass?

A.&nbsp

B.&nbsp

C.&nbsp

D.&nbsp

Correct Answer

A. Bamboo Grass

Explanation

Bamboo grass is the correct answer because it is known to be the tallest grass in the world. Bamboo can grow up to 100 feet tall, making it significantly taller than other grasses such as common couch-grass, perennial rye-grass, and tufted hair-grass. Its height and rapid growth rate contribute to its status as the world's tallest grass.

13.

Which country first used the fountain pen?

A.&nbsp

B.&nbsp

C.&nbsp

D.&nbsp

Explanation

Egypt is believed to be the country that first used the fountain pen. The ancient Egyptians used reed pens with a hollowed-out tip that allowed for the flow of ink. These early pens were similar in concept to modern fountain pens, as they relied on capillary action to draw ink from the reservoir and onto the writing surface. This invention revolutionized writing, making it easier and more efficient. Over time, the design of the fountain pen evolved, with various improvements made to the ink flow system and materials used. Today, fountain pens are still widely used and appreciated for their smooth writing experience.