National Eligibility Cum Entrance Test
---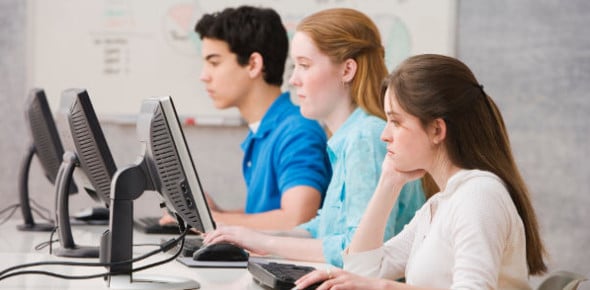 All the NEET 2012 aspirants can attempt this quiz.
---
1.

Plants receive their nutrients mainly from

A.

B.

C.

D.

Explanation

Plants receive their nutrients mainly from the soil. Soil contains essential nutrients like nitrogen, phosphorus, and potassium, which are necessary for plant growth and development. These nutrients are absorbed by the plant's roots and transported to different parts of the plant to support various metabolic processes. While chlorophyll and light are important for photosynthesis, they do not provide the essential nutrients needed for plant growth. The atmosphere also plays a role in providing carbon dioxide for photosynthesis, but it does not directly supply nutrients to plants.

2.

Plants synthesis protein from

A.

B.

C.

D.

Correct Answer

C. Amino acids

Explanation

Plants synthesize protein from amino acids because amino acids are the building blocks of proteins. When plants take up nitrogen from the soil, it is converted into amino acids through various biochemical processes. These amino acids are then used by the plant to build different types of proteins, which are essential for various cellular functions and growth. Starch and sugar are sources of energy for plants, while fatty acids are used for lipid synthesis. However, in terms of protein synthesis, amino acids are the key components.

3.

Most highly intelligent mammals are

A.

B.

C.

D.

Correct Answer

B. Dolphins

Explanation

Dolphins are considered one of the most highly intelligent mammals due to their advanced cognitive abilities and complex social behaviors. They have large brains relative to their body size and exhibit problem-solving skills, tool use, and self-awareness. They also have a sophisticated communication system and are known for their ability to learn and mimic human behaviors. Their intelligence is further demonstrated by their cooperative hunting techniques and the intricate social structures within dolphin pods. Overall, dolphins possess a wide range of cognitive abilities that contribute to their classification as highly intelligent mammals.

4.

O2 released in the process of photosynthesis comes from

A.

B.

C.

D.

Explanation

During the process of photosynthesis, plants use sunlight, water, and carbon dioxide to produce glucose (sugar) and oxygen. The oxygen released as a byproduct comes from the splitting of water molecules. Water is broken down into hydrogen and oxygen through a series of chemical reactions, and the oxygen is then released into the atmosphere. Therefore, the correct answer is water.

5.

Plants hormone that induces cell division is

Explanation

Kinins are a type of plant hormone that promotes cell division. They play a crucial role in plant growth and development by stimulating the formation of new cells. Kinins are responsible for various processes such as root development, leaf expansion, and fruit development. They act by activating specific proteins called cyclin-dependent kinases, which regulate the cell cycle and promote cell division. Overall, kinins are essential for maintaining the growth and vitality of plants.

6.

Potato is a modified form of

Explanation

Potato is a modified form of stem. The stem of a potato plant grows underground and swells up to form the edible part that we commonly know as a potato. This modified stem, called a tuber, stores nutrients and energy for the plant. It also produces small buds called eyes, which can sprout into new potato plants. Therefore, the correct answer is stem.