Year 7- PC Basics Assessment
---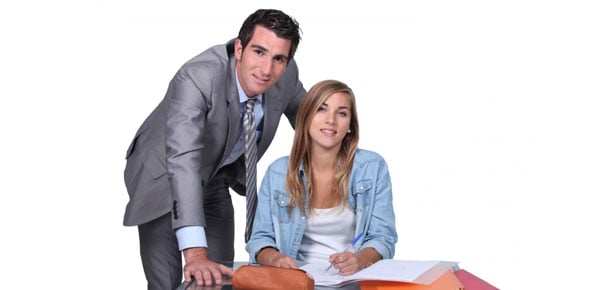 ---
1.

Computers have made the world we live in a very different place than it was 20 years ago. Write a brief description of the impact computers have had on our day to day life. You should pick one of the following areas to discuss:SportEducationEcommerce ( shopping)EntertainmentTravelMedicine

2.

Select one example of an input device:

A.

B.

C.

D.

Correct Answer

A. Keyboard

Explanation

A keyboard is an example of an input device because it allows users to input data and commands into a computer system by pressing keys. The keys on a keyboard are used to type letters, numbers, symbols, and perform various functions. The input from the keyboard is then processed by the computer to perform tasks or execute commands. Keyboards are widely used in personal computers, laptops, tablets, and other devices for data entry and interaction with the system.

3.

Computers are very good at:

A.

B.

C.

D.

Correct Answer

B. Compiling Information

Explanation

Computers are very good at compiling information because they are capable of processing large amounts of data quickly and accurately. They can gather, organize, and analyze data from various sources, making it easier for humans to access and use the information effectively. Through algorithms and programming, computers can efficiently compile and present information in a structured and meaningful way, aiding in decision-making and problem-solving tasks.

4.

Select one example of Hardware:

A.

B.

C.

D.

Explanation

The correct answer is Mouse because it is a physical device that is used to interact with a computer. Microsoft Word and Photoshop are software applications, while Computer Game is a broad term that refers to a type of software. The Mouse, on the other hand, is a hardware component that allows users to move the cursor on the screen and perform various functions by clicking or scrolling.

5.

Software can be defined as:

A.

Instructions for a computer

B.

C.

D.

Correct Answer

A. Instructions for a computer

Explanation

Software can be defined as "instructions for a computer" because it refers to the programs and data that instruct a computer on how to perform specific tasks. Software includes applications, operating systems, and other programs that enable the computer to execute commands and perform functions. It is the set of instructions that tells the computer what to do, how to do it, and in what order. Without software, a computer would be unable to perform any tasks or operations.

6.

Microsoft word is a widely used piece of software. What Kind of software best described the function of MS Word

A.

B.

Desktop Publishing software

C.

Graphical Editing Software

D.

Correct Answer

D. Word processing Software

Explanation

The correct answer is "Word processing Software." Microsoft Word is specifically designed for creating, editing, and formatting text documents. It provides various features such as spell check, grammar check, formatting options, and the ability to insert images and tables. While presentation software, desktop publishing software, and graphical editing software have their own specific functions, they are not the primary functions of MS Word.

7.

Which of the following could be considered a computer

A.

B.

C.

D.

E.

F.

G.

H.

I.

J.

K.

L.

M.

N.

Correct Answer(s)

A. Washing machine

B. Dishwasher

C. Toaster

E. Smart T.V

F. Smartphone

G. Cash Machine (ATM)

H. Microwave

I. TV remote

N. Traffic Lights

Explanation

The items that could be considered as computers are those that have the ability to process information and perform tasks. Washing machines, dishwashers, toasters, LED lights, TV remotes, wind-up toys, rollerskates, BMX bikes, hair dryers, and traffic lights do not have the capability to process information or perform tasks like a computer does. On the other hand, smart TVs, smartphones, cash machines (ATMs), and microwaves have some level of computational ability and can perform tasks beyond their basic functions, making them closer to being considered as computers.

8.

In Microsoft word and Powerpoint, you can change the text on the screen. You can change the colour, size and style. This is known as changing the ________

Correct Answer(s)

font

fonts

Fonts

Font

Explanation

In Microsoft Word and PowerPoint, the option to change the text on the screen by altering its color, size, and style is referred to as changing the "font" or "fonts". The term "font" is used to describe a specific typeface, size, and style of text, while "fonts" can be used more generally to refer to multiple variations of text styles. In this context, "Fonts" and "Font" are also acceptable answers as they both accurately describe the action of modifying the text appearance.

9.

Eye train and back pain are both health risks associated with using a computer for long periods of time

A.

B.

Correct Answer

A. This is correct

Explanation

The statement is correct because both eye strain and back pain are commonly experienced health risks associated with prolonged computer use. Staring at a screen for extended periods can strain the eyes and lead to symptoms like dryness, blurred vision, and headaches. Similarly, sitting in the same position for long hours can cause back pain due to poor posture and lack of movement. Therefore, it is important to take breaks, use proper ergonomics, and practice eye exercises to mitigate these risks.

10.

What language do computers understand

A.

B.

C.

D.

Explanation

Computers understand the language of binary. Binary is a base-2 number system that uses only two digits, 0 and 1, to represent all information. Computers use electrical signals to represent these binary digits, with 0 representing off and 1 representing on. This binary language allows computers to process and store data in a way that can be easily understood by their electronic components. Other languages like denary and English are not directly understood by computers and need to be converted into binary for processing. Spanglish is a mix of Spanish and English and is not a language that computers understand.

11.

In binary, What denary number does 10 represent?

A.

B.

C.

D.

Explanation

The binary number 10 represents the decimal number two. In binary, the digits can only be either zero or one. The rightmost digit represents the value of one, and each subsequent digit represents a power of two. Therefore, in binary, 10 represents one group of two and zero groups of one, which is equal to the decimal number two.

12.

ASCII can be used to represent a character or letter on the keyboard.If the number 65 represents the letter A,what letter would the number 71 represent?65=A66=B71= ?

Explanation

if A is the 65th character, to find the 71st character you can count forward by 6 characters

13.

What function does a Modem do?

A.

B.

C.

D.

Correct Answer

B. Connects to the internet

Explanation

A modem is a device that connects a computer or other electronic device to the internet. It allows the device to transmit and receive data over a network, such as a telephone line or cable connection. The modem converts the digital signals from the device into analog signals that can be transmitted over the network, and vice versa. This enables the device to access the internet and communicate with other devices or servers online.

14.

What is the best description of a computer network?

B.

C.

D.

Correct Answer

A. Two or move computers that are connected

Explanation

A computer network is a collection of two or more computers that are connected to each other, allowing them to communicate and share resources. This can be done through wired or wireless connections. By being connected, these computers can share data, files, and devices such as printers. They can also communicate with each other through email, messaging, or video conferencing. A computer network enables users to access information and resources from any connected device, enhancing communication, collaboration, and efficiency.

15.

RAM is considered long term memory

Explanation

The given statement is false because RAM (Random Access Memory) is not considered long term memory. RAM is a type of computer memory that is used for temporary storage of data that is actively being used by the computer. It is volatile memory, meaning that its contents are lost when the computer is turned off or restarted. Long term memory, on the other hand, refers to the storage of data and information that persists even when the computer is powered off, such as hard drives or solid-state drives.

16.

Select the keyboard shortcut for saving a document:

A.

B.

C.

D.

Correct Answer

B. Ctrl + S

Explanation

The correct answer is Ctrl + S. This keyboard shortcut is commonly used to save a document in various software applications. By pressing Ctrl + S, the user can quickly save their work without having to navigate through menus or use the mouse. It is a widely recognized and frequently used shortcut for saving documents, making it an essential tool for efficient workflow and preventing data loss.

17.

Which one do you like?

A.

B.

C.

D.

Correct Answer

A. Option 1

Explanation

The given question asks for the preferred choice among the options. Since the answer is Option 1, it implies that the person likes Option 1 the most out of all the given options.

18.

Bluetooth is useful for wirelessly sharing information over a short distance

Explanation

Bluetooth technology allows devices to communicate wirelessly over short distances. It enables the sharing of information, such as files, photos, and music, between devices without the need for physical connections or cables. Bluetooth is commonly used for connecting smartphones to headphones, speakers, or car audio systems, as well as for transferring data between devices like laptops and smartphones. Therefore, the statement that Bluetooth is useful for wirelessly sharing information over a short distance is true.