Can You Pass This Microsoft Excel Exam Quiz?
---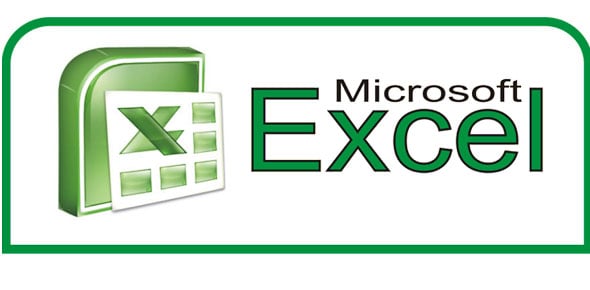 ---
1.

AN EXAMPLE OF CELL ADDRESS ..

Explanation

The given answer "A11" is an example of a cell address in a spreadsheet. In spreadsheets, cell addresses are used to identify and locate specific cells. In this case, "A11" represents a cell in column A and row 11. The letter "A" represents the column, and the number "11" represents the row. By using cell addresses, users can easily reference and manipulate data within a spreadsheet.

2.

WHAT IS SHORTCUT FOR COPY ?

A.

B.

C.

D.

Explanation

The correct answer is CTRL+C. This is a commonly used keyboard shortcut for copying selected text or files. By pressing the CTRL key and the letter C at the same time, the selected content is copied to the clipboard, allowing it to be pasted elsewhere. This shortcut is widely recognized and used in various applications and operating systems.

3.

HOW TO START ANY FORMULA IN A CELL ?

Explanation

To start any formula in a cell, you need to use the "=" sign. This signifies to the spreadsheet software that you are entering a formula and not just typing in regular text. By using the "=" sign, you are instructing the software to perform calculations or functions based on the formula you input after the "=" sign.

4.

WHICH SYNTAX IS CORRECT ?

A.

B.

C.

Correct Answer

A. =(A1-B1)

Explanation

The correct syntax is =(A1-B1). This formula subtracts the value in cell B1 from the value in cell A1. The equal sign at the beginning indicates that it is a formula, and the parentheses are used to group the subtraction operation.

5.

On an excel sheet the active cell in indicated by ?

A.

B.

C.

COLOR OF THE CELL IS CHANGED

D.

Correct Answer

A. A dark wide border

Explanation

The active cell on an Excel sheet is indicated by a dark wide border. This border helps the user easily identify which cell they are currently working on. It stands out from the rest of the cells and provides a visual cue. This is a common feature in spreadsheet software to assist users in navigating and editing their data efficiently.

6.

If you press ___, the cell accepts your typing as its contents ?

A.

B.

C.

D.

Explanation

When you press "ENTER," the cell in question accepts your typing as its contents. This is because "ENTER" is the key that is typically used to confirm and finalize any input or changes made in a cell. By pressing "ENTER," you are indicating to the spreadsheet software that you have finished entering data or making edits, and it should accept and store the information you have inputted.

7.

A EXCEL SHEET CONTAINS ?

A.

B.

C.

D.

Correct Answer

C. ROW AND COLUMN

Explanation

An Excel sheet contains both rows and columns. Rows are horizontal lines that run across the sheet, while columns are vertical lines that run down the sheet. Rows are identified by numbers, while columns are identified by letters. The intersection of a row and a column is called a cell, and each cell can hold data such as text, numbers, or formulas. Therefore, an Excel sheet consists of both rows and columns to organize and store data effectively.

8.

CAN WE ADD PICTURE IN A EXCEL SHEET ?

Explanation

Pictures can be added to an Excel sheet by using the "Insert" tab and selecting the "Picture" option. This allows users to insert images from their computer or from online sources into their Excel spreadsheet. Adding pictures can be useful for visualizing data or adding additional context to the information in the sheet.

9.

Which of the following function, a formula with a logical function shows the word "TRUE" or "FALSE" as a result ?

A.

B.

C.

D.

Explanation

The IF function is a logical function that evaluates a condition and returns "TRUE" or "FALSE" based on the result. It allows us to perform different actions based on whether the condition is true or false. Therefore, the IF function is the correct answer as it shows the word "TRUE" or "FALSE" as a result.

10.

PRODUCT FUNCTION IS USED FOR ?

A.

B.

C.

D.

Correct Answer

A. MULTIPLICATION

Explanation

The product function is used for multiplication. It is a mathematical operation that combines two or more numbers to find their total value when they are multiplied together. The product function can be used to calculate the result of multiplying any given numbers, making it a useful tool in mathematical calculations and problem-solving.

11.

What is Microsoft Excel?

B.

IT IS USED FOR VARIOUS CALCULATION

C.

Correct Answer

C. ANY OF THE ABOVE

Explanation

Microsoft Excel is a widely used electronic worksheet developed by Microsoft. It is primarily used for organizing, storing, and manipulating data. However, it is also extensively used for various calculations, making it a versatile tool for professionals in various fields. Therefore, the correct answer is "Any of the above," as Microsoft Excel can be used for organizing, storing, manipulating data, and performing calculations.

12.

EVERY CELL MUST HAVE A ADDRESS ..

Explanation

Every cell in a system or structure must have an address in order to be identified and located. This is essential for efficient organization and communication within the system. Without addresses, it would be difficult to refer to specific cells and track information accurately. Therefore, it is true that every cell must have an address.

13.

TABLE OPTION CAN BE FOUND ON ...

A.

B.

C.

D.

Explanation

The correct answer is INSERT because the "Table" option is usually found in the "Insert" tab of various software applications, such as Microsoft Word or Excel. This tab contains various options for inserting different types of objects, including tables. Therefore, the correct option for finding the "Table" option is INSERT.

14.

CTRL + X COMMAND IS USED FOR ?

Explanation

CTRL + X command is used for cutting text or selected content from a document or file. This means that the selected content is removed from its original location and stored in the clipboard. It can then be pasted elsewhere using the CTRL + V command. This command is commonly used to move or transfer content within a document or between different documents or applications.

15.

CTRL + Z IS USED FOR ?

A.

B.

C.

D.

Explanation

The correct answer is UNDO because CTRL + Z is a keyboard shortcut commonly used to undo the previous action in many computer programs. This command allows users to reverse their last action and restore the document or file to its previous state. It is a convenient feature that helps users correct mistakes or revert changes they no longer want.