Interesting Quiz On Elements Abbreviation!
14 Questions
| Total Attempts: 590
---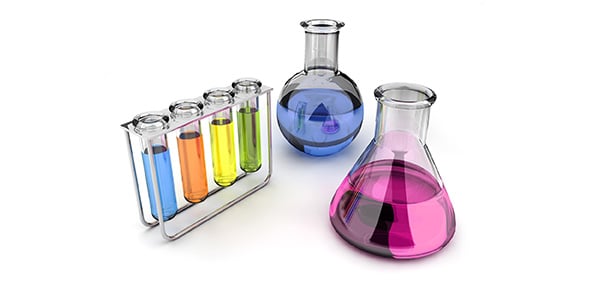 The Periodic table of Elements is a tabular arrangement of the chemical elements which is used to derive relationships between the various element properties and predict chemical properties. This quiz has been designed to help students practice for their quiz for memorizing the first 30 elements of the periodic table plus Sn, Sg, Au, Hg and Pb. So, let's try out the quiz. All the best!
---
1.

What does H stand for?

A.&nbsp

B.&nbsp

C.&nbsp

D.&nbsp

2.

What is the atomic number for Vanadium?

A.&nbsp

B.&nbsp

C.&nbsp

D.&nbsp

3.

What is the symbol for Lead?

A.&nbsp

B.&nbsp

C.&nbsp

D.&nbsp

4.

What does F stand for?

A.&nbsp

B.&nbsp

C.&nbsp

D.&nbsp

5.

What is the atomic number of Cl?

A.&nbsp

B.&nbsp

C.&nbsp

D.&nbsp

6.

What does Sc stand for?

A.&nbsp

B.&nbsp

C.&nbsp

D.&nbsp

7.

What is the symbol for Silver?

A.&nbsp

B.&nbsp

C.&nbsp

D.&nbsp

8.

What does Cr stand for?

A.&nbsp

B.&nbsp

C.&nbsp

D.&nbsp

9.

What is the symbol for Manganese?

A.&nbsp

B.&nbsp

C.&nbsp

D.&nbsp

10.

What does Mg stand for?

A.&nbsp

B.&nbsp

C.&nbsp

D.&nbsp

11.

What does P stand for?

A.&nbsp

B.&nbsp

C.&nbsp

D.&nbsp

12.

What is the atomic number of Argon?

A.&nbsp

B.&nbsp

C.&nbsp

D.&nbsp

13.

What does S stand for?

A.&nbsp

B.&nbsp

C.&nbsp

D.&nbsp

14.

What is the atomic number of Mercury?

A.&nbsp

B.&nbsp

C.&nbsp

D.&nbsp